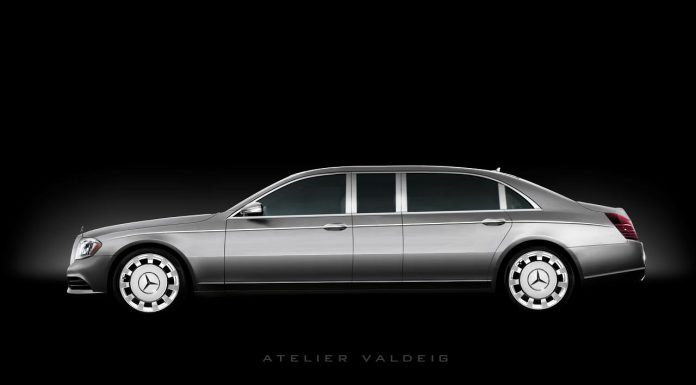 So it is no secret that Mercedes-Benz is currently developing a long-wheelbased S-Class dubbed the Mercedes-Benz S-Class Pullman. Additionally, the German automaker is also preparing an extra-long wheelbased version of the already long S-Class not dubbed the Pullman. However, according to new reports, either one of these long-wheelbase S-Class' could revive the Maybach name.
When it was still around a despite the exclusivity and high quality, Maybach failed to impress the public. Whereas British luxury manufacturers saw sales grow to record levels in recent years, sales by Maybach were very low. In 2010 Maybach sold just 200 cars compared to Rolls Royce's 2,700 and Bentley's 5,100. Sales for Rolls-Royce soared 41 percent to 2,441 cars in the first nine months of that year, while Bentley managed to increase its sales by 31 percent to 4,763 cars.
2014 Mercedes-Benz S500

Consequently, it was a no brainer for Mercedes-Benz to eventually pull the plug on the Maybach and end its production run. However, if a super luxurious version of the 2014 Mercedes-Benz S-Class were to revive that name, it would be a fitting tribute to a company whose luxury cars were simply world class.
As it stands, the recently facelifted and upgraded 2014 Mercedes-Benz S-Class is available in 5116mm or 5246mm lengths and for most people, a five-meter long car would be long enough. However, the 2015 Mercedes-Benz S-Class Pullman will be even bigger stretching between 152 and 304mm longer than the standard model depending on specification. When it's all said and done, the 2015 Mercedes-Benz S-Class Pullman will near the six-meter mark. Most significantly, the Pullman will feature a 2+2+2 seating layout.
The extra-long wheelbase, however, will feature a 2+2 arrangement as well as 200mm increase in interior space over the current long wheelbase S-Class.