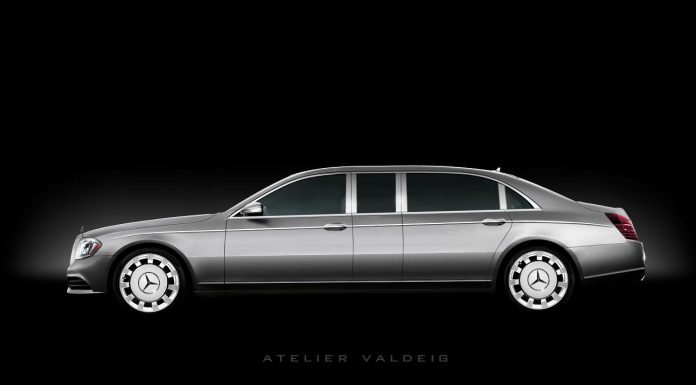 Mercedes-Benz is set to even further 'luxurize' the new 2014 Mercedes-Benz S-Class with the upcoming release of the long-wheelbase Pullman variant. Ahead of the car's inevitable release in the coming months, Lutz Valdeig has put together the following renderings of the car.
As it stands, the recently facelifted and upgraded 2014 Mercedes-Benz S-Class is available in 5116mm or 5246mm lengths and for most people, a five-meter long car would be long enough. However, the 2015 Mercedes-Benz S-Class Pullman will be even bigger stretching between 152 and 304mm longer than the standard model depending on specification. When it's all said and done, the 2015 Mercedes-Benz S-Class Pullman will near the six-meter mark.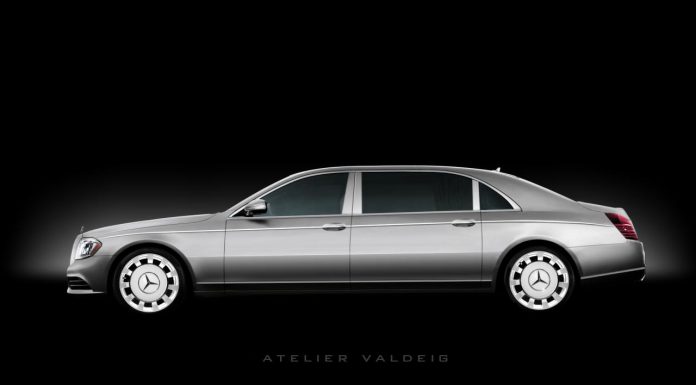 In order to shift this beast at appropriate speeds, it's predicted Mercedes-Benz will fit it with a massive twin-turbocharged V12 engine developing in the region of 600hp. Following this, a hybrid powered 2015 Mercedes-Benz S-Class Pullman is expected. Expect dramatic changes in the interior as well.
Daimler boss Dieter Zetsche said at the IAA Frankfurt Motor Show 2013, the Pullman "will occupy the €200 – to €250,000 position, and will not just be the ultimate expression the S-class as a model, but of what Mercedes can offer as a brand.
It has become clear to us during the gestation of the current version that the S-class is considered 'the car' in the full-sized executive segment: the pre-eminent power in the class," Zetsche went on. "As Mercedes grows in stature and success globally, so the potential of the S-class grows."