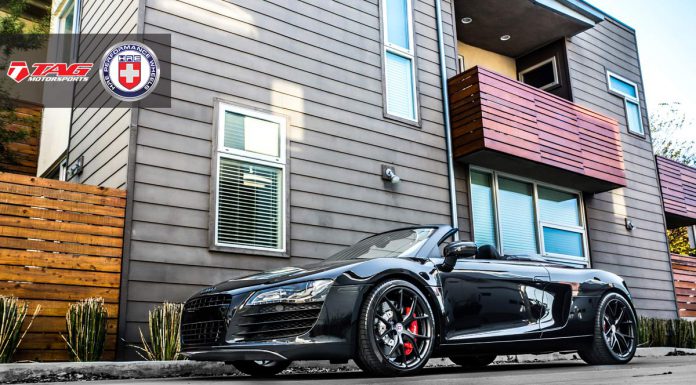 While keeping a black car clean may be a struggle, a shiny black car with matching black wheels can turn heads just as effectively as a bright pink hot hatch. The following Audi R8 Spyder is the perfect example of that.
As the images show, this Audi R8 Spyder has been fitted with a set of matte black HRE P101 wheels by the team at TAG Motorsports. While the fitment of new wheels may initially seem like quite a small modification, these wheels have certainly redefined the entire presence of the German supercar in a way custom wheels only can.
As a result, this Audi R8 Spyder looks just as potent as its 4.2-liter V8 engine really is. Under the hood, the Audi R8 Spyder's 4.2-liter V8 engine has been slightly upgraded when compared to the engine found in the Audi R8 V8 Coupe. This upgraded V8 now deliveries a total of 428hp and 317lb-ft of torque with all that power being sent through the rear wheels.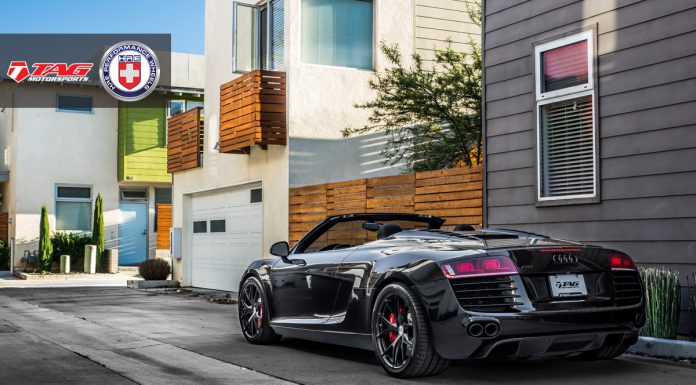 As a result, the Audi R8 Spyder can rocket to 100km/h in just 4.8 seconds and a top speed of 299km/h (199mph). While these figures don't seem that impressive compared to the 552hp range-topping Audi R8 GT and GT Spyder, the base R8 is still more than fast enough to provide the necessary thrills on public roads.