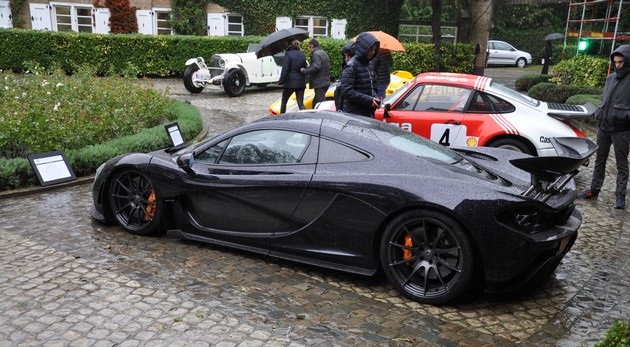 As mentioned in the "Zoute Grand Prix" overview, the weekend ended with "Zoute GT Tour". A parade held between the airport Wevelgem, near Kortrijk and the city-center of Knokke-Heist.
As a nice extra there was a stand from Ferrari Belgium where the most recent creation the Italian brand shown, the Ferrari 458 Speciale.
Despite the stormy weather on Sunday there were still around 100 cars for the trip through Flanders. We were present at the arrival to the seawall and took the time in the pouring rain to photograph the supercars displayed on the dyke.