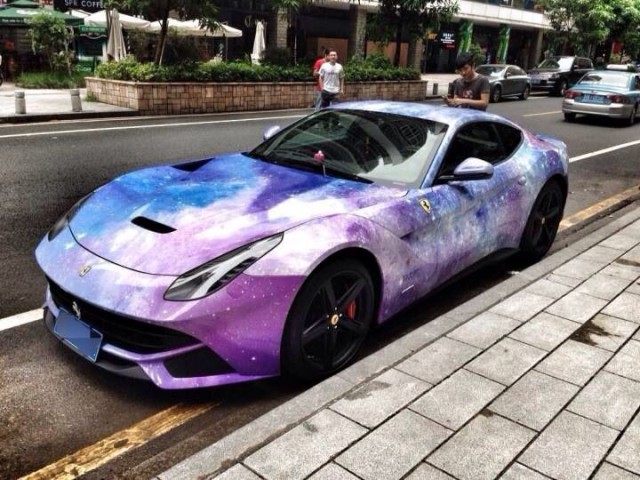 In the past, we've seen a few strange automotive exterior finish trends flood the supercar market. Whether that be the dramatic increase in popularity of matte finished cars in the last few years (leading manufacturers to offer them as standard paint finishes), or even the more unique velvet wrapping trend.
The following crystal encrusted Ferrari's and Lamborghini's have to take the prize of being the most unique supercar finishes we've seen in recent years. While it's currently unclear if these cars are wrapped or instead feature expertly painted surfaces, the results simply speak for themselves.
As these images show, this unique Lamborghini Aventador, Ferrari F12 Berlinetta and Ferrari 458 Italia have been finished to help mimic the sky and the stars at night with a selection or bright and dark purples and blues helping to reflect a night time sky we could only ever dream about seeing on a nightly basis.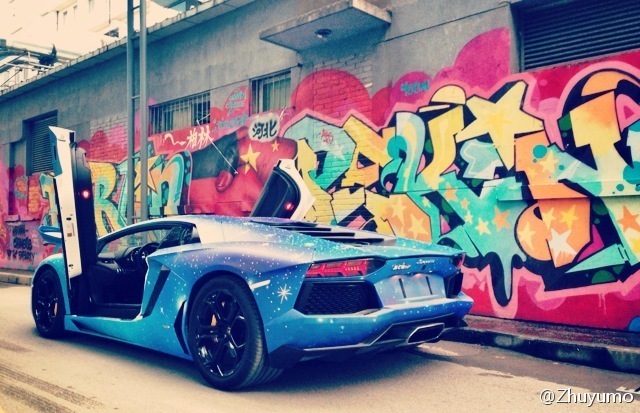 Arguably just as unique as the paint/wrap itself, are the various crystals stuck on the Aventador, F12 and Ferrari 458 Italia. These tiny yet eye-catching pieces of glass are best seen on the Aventador's rear-end with the car featuring an SCC Sports Club logo which is one of China's most infamous supercar clubs. Then if you look closely, some of the more prominent stars in the surface are topped off with a small crystal!
While we're not sure how they would deal with the harsh environmental conditions often suffered by China, they're certainly eye-catching!