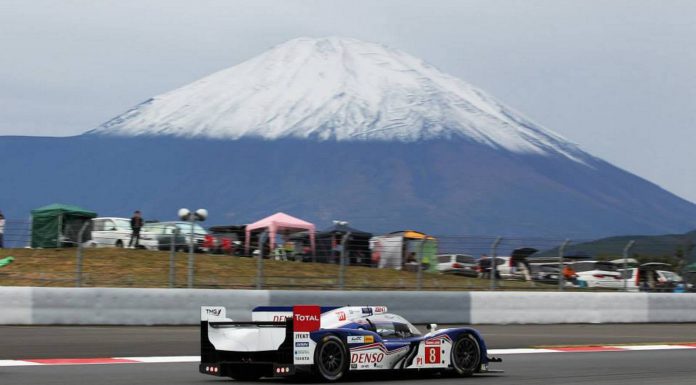 6 Hours of Fuji is finally upon us, the sixth round in the FIAWEC calendar with only two more rounds left. Starting with the fastest category, the LMP1; the rivalry has been real throughout this entire season. Toyota and Audi with their hybrid prototypes have fought it out with Audi getting lucky each time. But this is Fuji, this is Japan, and Toyota has home advantage but Audi is lucky to have André Lotterer and Benoit Treluyer who spent many years of their careers in Japan and have mastered the Fuji Speedway!
Nevertheless, Toyota was quite fast, they emerged fastest in two free practices and only lost in the qualifying round by 0.178 seconds. That could only mean one thing, the main race tomorrow will not be pole dependent, anyone can win and it would not surprise anyone if Toyota wins the race. It was Audi Sport Team Joest's No.1 Audi R18 e-tron quattro that claimed the pole ahead of Toyota Racing No.8 TS030 Hybrid.
In the LMP2 category, Morgan Nissan claimed pole with an average time of 1'32.938, Aston Martin claimed pole in the LMGTE Pro class with Fred Makowiecki and Stefan Mucke and also in the LMGTE Am with the No.95 Vantage of Bruno Senna and Christoffer Nygaard posting an average time of 1m40.649.
There will be no warm up tomorrow when the race starts at 11:00 am (local). Spectators will enjoy a free pit walk and autograph session from 08:45 to 09:45 (autographs between 09:00 and 09:30).