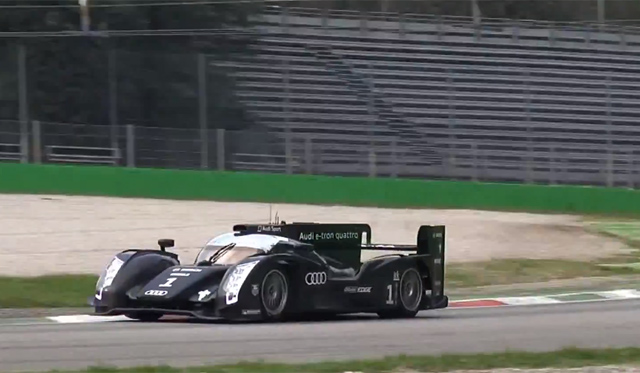 There are few cheap thrills in life as exciting as watching an extremely successful race car tackle some of the world's fastest corners. While Formula One cars remain the fastest around most tracks, LMP1 prototypes aren't far behind with the Audi R18 e-Tron Quattro definitely leading that pack.
[youtube]http://www.youtube.com/watch?v=gOFaGiCcHC0#t=69[/youtube]
Featuring a diesel-electric hybrid drivetrain delivering over 500hp, the Audi R18 e-Tron Quattro almost sounds like a spaceship going around some of Monza's fastest corners in the following video. Filmed during a private testing session, this Audi R18 e-Tron Quattro can be seen tackling some corners at over 300km/h and the shear lack of body roll and the composure the racer maintains is simply astounding!