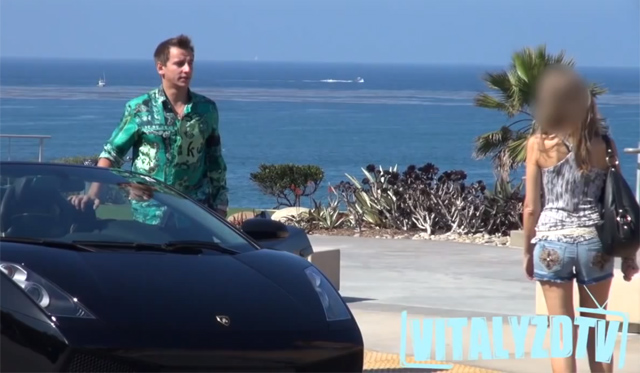 One of the most active comedic channels on YouTube with more that 2 million subscribers, VitalyzdTv was at it again this time with a black Lamborghini Gallardo Spyder. Based in Florida, Vitaly Zdorovetskiy, the prankster in all of the videos, this time went to try his luck with the ladies.
[youtube]http://www.youtube.com/watch?v=0iyeUcFKRv4[/youtube]
In the video, Vitaly approaches an unsuspecting female asking her out for dinner but is abruptly turned down. Upon opening the door to 'his' Lamborghini Gallardo Spyder, Vitaly asks the female again- but is this time received much more positively. Watch the video to see how the gold-digger reacts!