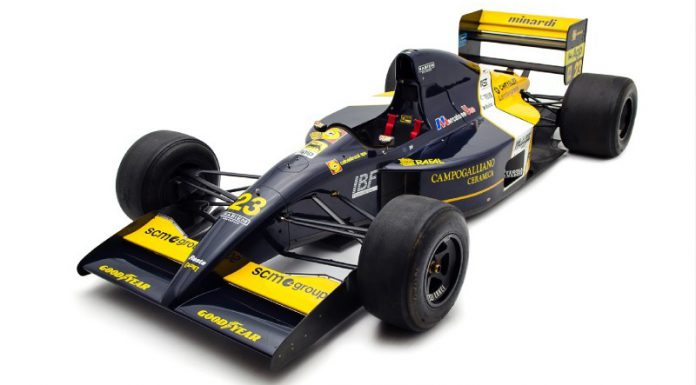 One of the three 1992 Lamborghini Minardi Formula One cars is currently up for sale on eBay for a touch under $200,000. Adding to the exclusivity of the car, it was actually raced by Christian Fittipaldi during the 1992 Formula One season.
Powered by a V12 engine jointly developed by Lamborghini and Chrysler, the car pumps out an impressive 700hp and revs to 13,800rpm. Tipping the scales at just 1135 pounds, this former Formula One car is as potent as it would have been brand new.
Another notable man to jump behind the wheel of this Lamborghini Minardi Formula One car is Lamborghini's former chief test driver Valentino Balboni.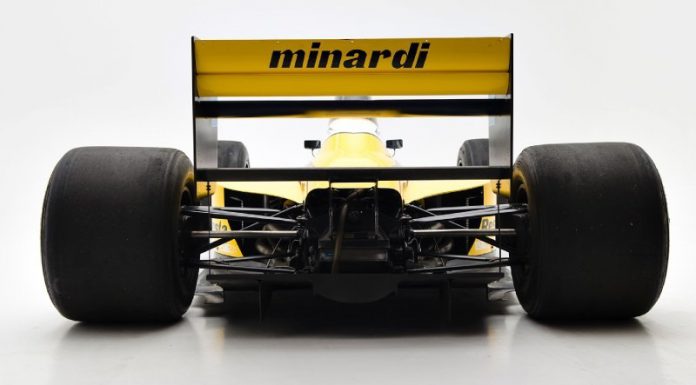 Click through the link below for more!
[Via eBay]