Renderings of the upcoming 2015 Ford Mustang have become so common that we've covered a range of possibilities of how the eventual car will look. However, all renderings up and till this point have been based purely on speculation and spy shots of prototypes.
However, the following renderings from Mustang6G claim to be based off official CAD images of the actual 2015 Ford Mustang. If this is true, then these renderings give us the most accurate representation of the car thus far and could prove inch perfect when the real thing is revealed.
From the front, these renderings reveal very little about the next-gen Mustang which we didn't already know. After all, these spyshots showcased the new front-end nicely. However, it's when we move to the rear that the new visuals become apparent.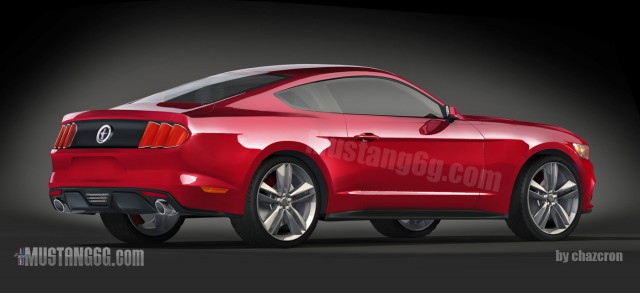 Most significantly, these renderings depict the 2015 Ford Mustang with brand new louvered taillights which maintain a similar shape to the outgoing model. Additionally, the new Mustang features a new rear bumper and rear diffuser. While it's hard to see in these renderings, it's also believed that the 2015 Ford Mustang will feature a subtle double-roof roof.
How long do we have to wait to see the real thing? Well, according to current reports, the Mustang could be revealed sometime in December.
[Via Mustang6G]