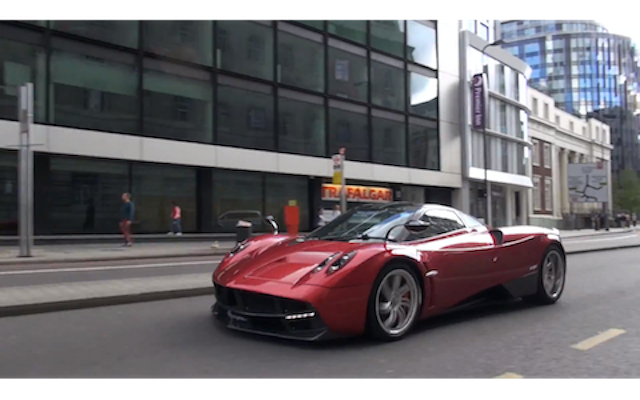 We often bring you awesome clips of rare and stunning supercars in London and Knightsbridge. Videographers tussle and jostle amongst one another to capture a few seconds of footage of cars
such as the Bugatti Veyron on Pagani Huayra coasting through streets the divide up some of the most expensive real-estate in the world that attracts a number of the worlds wealthiest individuals to the lucrative area.
[youtube]http://youtu.be/0rbeA7fKFas[/youtube]
This amazing video has been taken from a bicycle. As London is so congested bicycles coast along at similar speeds as the cars resulting is incredible footage and an unrivalled angle that gives viewers an entirely different perspective to see these cars in action! As you will see from the opening clips, it certainly is not easy! This is a video that you would not want to miss!