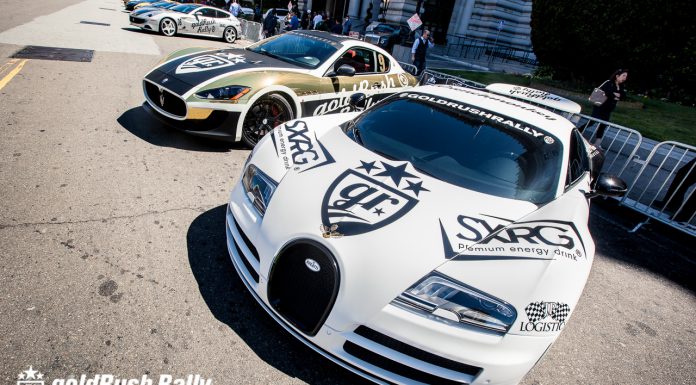 With the many 2014 trends to showcase at SEMA 2013, here's another reason to be in Las Vegas during that week. GoldRush Rally will be premiering their feature film on their most recent rally, GoldRush Rally 5 at The Palms Resort in Las Vegas on November 7th. From the producers of We Write the Streets, German automotive cinema house Format67, joined the rally this pass season in order to capture the true essence of what it really means to be part of the GoldRush Rally.
https://www.facebook.com/events/555793054487706/
The screening will be free of charge and will be first come first serve. Get all the event details here!
GTspirit will be on location covering the premiere- be sure to come say hello!
[youtube]http://www.youtube.com/watch?v=KIXgLgPZbBs[/youtube]