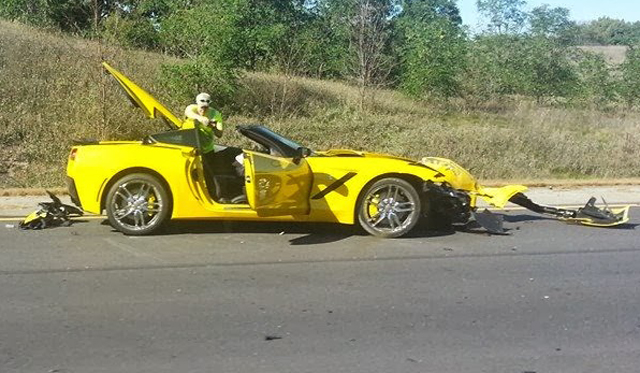 The very first crash of what's believed to be a customer 2014 Chevrolet Corvette Stingray recently occurred with the following image appearing online.
While details about the crash are extremely limited, the Corvette Stingray pictured has clearly suffered some major front-end damage with other areas of the American sports car likely damaged.
With dealer deliveries of the 2014 Corvette Stingray recently commencing, it's likely that this vehicle was either crashed on a test drive, crashed by a dealership employee, crashed by a journo or crashed by its new owner. Whoever crashed it, one thing is clear, they're going to be cursing themselves for years to come.
[Via Reddit]