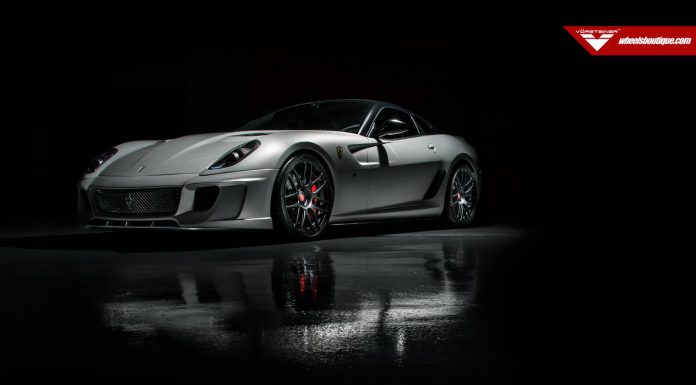 While it may be a couple of years since the Ferrari 599VX by Vorsteiner was released, the following image gallery showcases the car in all its beauty for the very first time!
Starting from the front, the Ferrari 599VX by Vorsteiner includes a new carbon fiber front splitter offering weight saving, visual and aerodynamic improvements over the standard Ferrari 599 GTB setup. The Ferrari 599VX by Vorsteiner then features a newly designed carbon fiber hood incorporating additional carbon fiber air vents.
Next, the Ferrari 599VX by Vorsteiner features a set of sleek carbon fiber side skirts. While all the aforementioned aerodynamic and visual changes are quite significant, the real upgrades can be found at the rear.
First off, the Ferrari 599VX by Vorsteiner features a new carbon fiber rear bumper inspired by the Ferrari 599XX's with two central-exiting titanium tailpipes. Even more eye-catching than the new dual exhaust layout is the massive carbon fiber rear diffuser which not only looks aggressive but also provides additional downforce at the rear. Completing the changes at the rear is a carbon fiber rear decklid spoiler.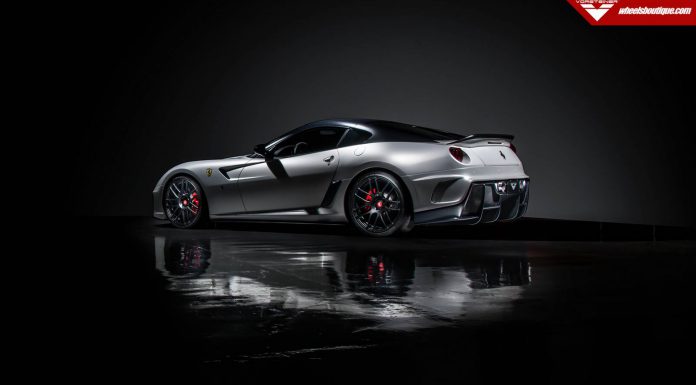 In terms of performance upgrades, the Ferrari 599VX by Vorsteiner only features an upgraded exhaust system available in stainless steel or in titanium.