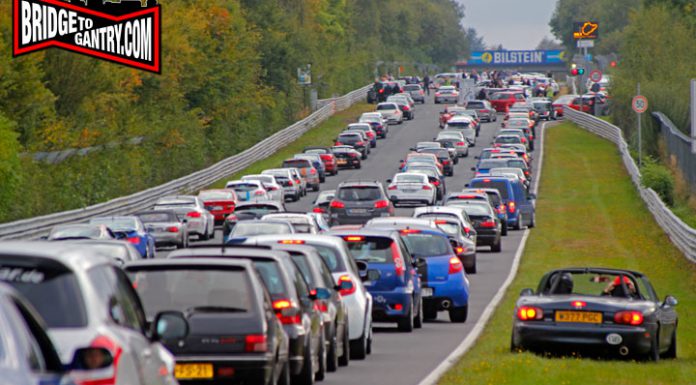 While the Nurburgring may be in a very difficult position financially with its future still in limbo, this past Sunday the public turnout to the track proved that people are unlikely to ever grow weary of the world's most infamous racetrack.
This past weekend consisted of four full days of public driving on Green Hell and if the weather had turned out well enough, hundreds of people would have enjoyed the thrills and spills of the Nurburgring in their variety of cars. Unfortunately however, the weather gods didn't provide the ideal conditions needed with both Friday and Saturday featuring at times, heavy rain and consequently discouraging driver's from lapping the circuit in the tricky conditions.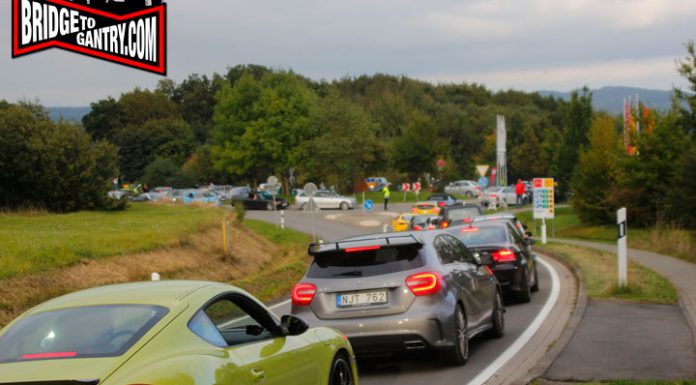 As a result, all the budding racers were forced to wait until lunchtime on the Sunday to hit the track and that resulted in the following traffic jam on the 'Ring! Some of the most notable cars stuck in the queue were an orange Porsche 911 GT3 RS, Porsche Cayman R and a Mercedes-Benz A45 AMG Edition 1.
[Via Bridge to Gantry]