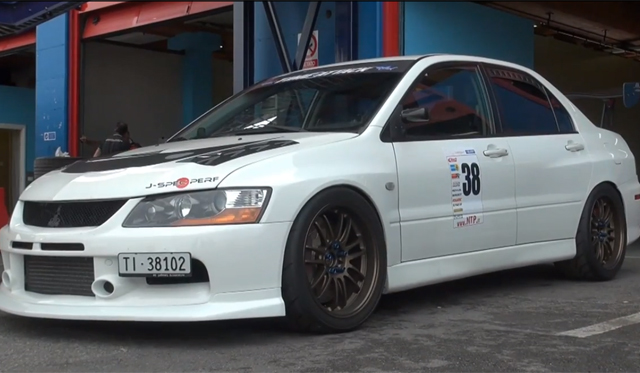 Twenty years ago, 500hp was the mark most supercar manufacturers saw as the holy-grail. Heck, even the Ferrari F40 which was capable of 201mph delivered 'only' 471hp from its twin-turbocharged engine. However, as the horsepower wars have raged in the last few decades, that mark has definitely risen dramatically to now well over the 1000hp mark.
In fact, performance cars have come so far in terms of pure output since the Ferrari F40 that the most powerful Mitsubishi Lancer Evolution delivers 400hp from its 2.0-liter turbocharged engine. However, the Mitsubishi Lancer Evolution 9 in the following video delivers an even more impressive 500hp!
[youtube]http://www.youtube.com/watch?v=TnAj4l3YJ7E[/youtube]
While there are inevitably Evo's going around with over 1000hp, the following Evo seems just about as fast a Japanese sedan you could ever hope for. In addition to the extensive engine upgrades, this Mitsubishi Lancer Evolution 9 also features Toyo R888 semi-slick tyres, Endless racing brakes, a massive carbon fiber rear wing and Takata four-point racing harnesses!