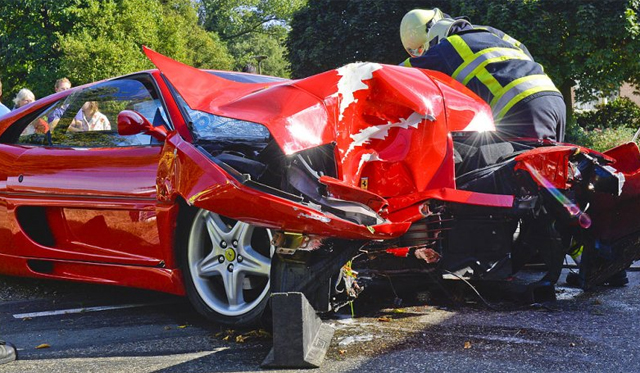 A Ferrari F355 Berlinetta has been destroyed in a high-speed crash in Eersel in the Netherlands.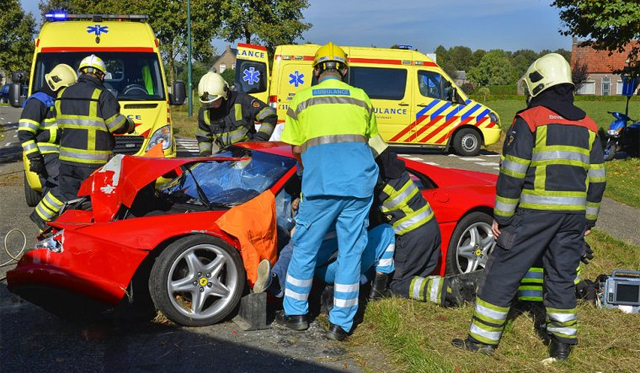 It's believed that the driver of the classic Ferrari attempted to drive around a corner too fast and lost control of the car. The Ferrari F355 Berlinetta then speared straight into a tree and then bounced back onto the streets.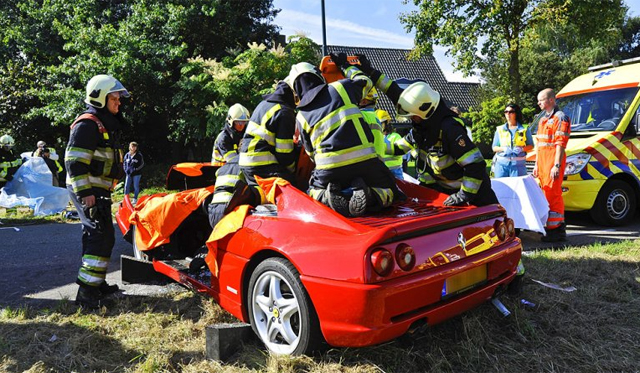 The driver was able to walk away from the crash, but the passenger was left trapped in the Italian exotic and could only be removed once the roof of the F355 Berlinetta was cut off. He was then taken to the hospital with minor injuries.
[Via 112 Brabant]