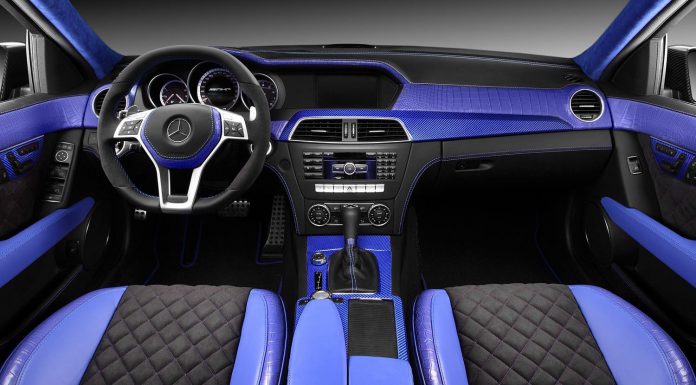 The Mercedes C63 AMG is car a two-faced car in the sense that it can roll around town unassumingly without causing to much fuss and apart from the quad-tailpipes it even looks like a regular diesel C220 to the untrained eye. All innocent and calm! This car is not a 2-liter diesel by any stretch though, and that becomes evident as soon as you fancy stretching your right foot. This car is an animal, a brawler, a gas munching brute that takes fuel and converts it into smoke and noise that will make passers by think a volcano has erupted at their local supermarket.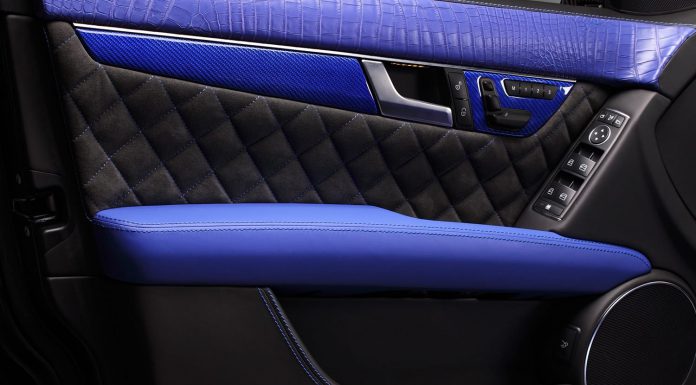 The interior however is a little less volcanic and is clearly built around the premise of function before form and well it's a little bland, regardless of which color of cows skin you choose for it to be wrapped in.
A Russian gentlemen took note of this and decided to take his 6.2-liter V8 C63 to TopCar for a makeover. The results, as you can see are…interesting. The entirely custom interior they created features leather from the back of a crocodile finished in blue, alcantara and ever more trendy coloured carbon fiber for door, dash and console inserts, again, finished in blue. Thoughts on this very unique interior?