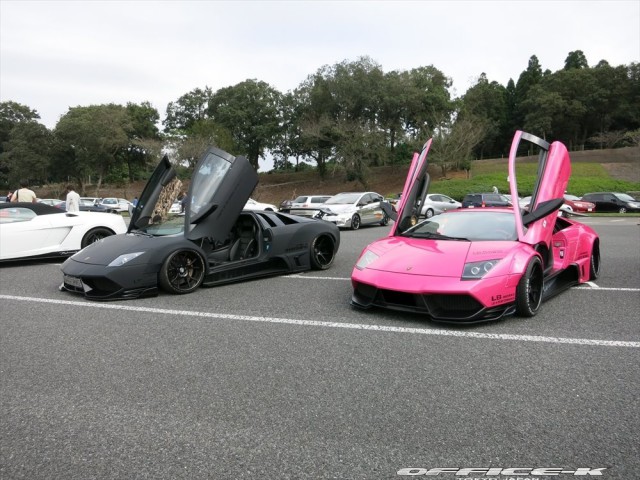 The Japanese tuning culture is like none other. Everything from the cars you would expect to see, such as the GT-R's, to cars that you wouldn't dare to transform such as a Rolls-Royce you will find customised somewhere in the land of the rising sun!
This meet in Tokyo brings together some of the greatest and most controversially tuned high-end cars resulting in quite an epic spectacle as you will see from the photo below. Bright colour, loud exhausts and ridiculous wings, this gathering had it all!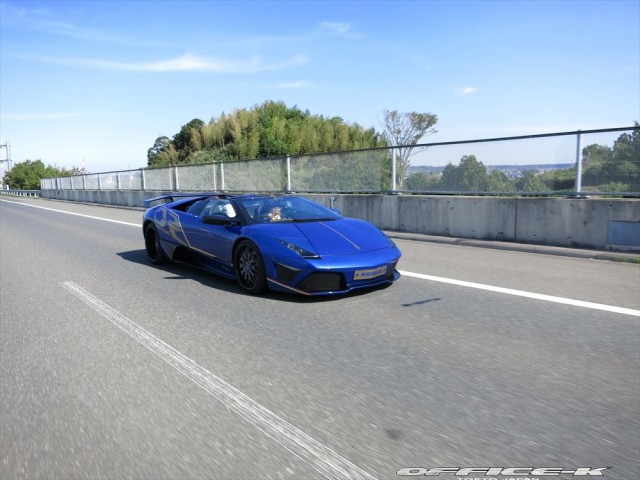 LB Performance were in attendance. The Japanese based tuners arrived in two very special Lamborghini Murcielago LP-640's that had, inevitably, been tuned to the hilt and both wore huge body-kits ensuring that these Japanese inspired Italians certainly stood out!
Elsewhere FAB Design proved to be particularly popular. An extremely angular SLR complete with six exhaust exits rumbled through. Another FAB creation, the more recent McLaren 12C Spider based Terso, looked awesome with it aggressive body finished in eye-straining orange. Tuners HAMANN also attended bringing with them a HAMANN's SLS Hawk Roadster looked and sounded outrageous, creating quite a scene! Sticking with the outrageous theme, a pink/purple Mercedes-McLaren SLR finished is a garish pink!