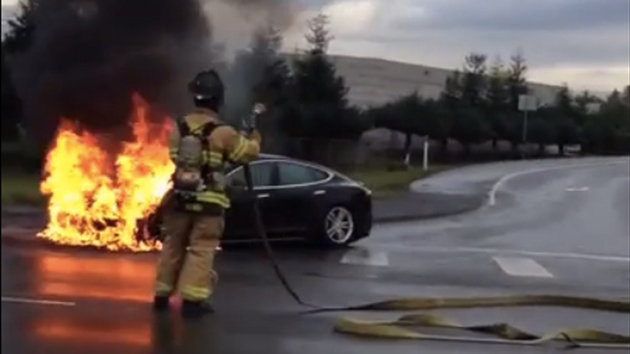 A brand new 2014 Tesla Model S recently burst into flames in Seattle thus becoming the first Model S to face such a devastating fate.
As the following video shows, only the front end of the Tesla Model S suffered severe damage from the flames as firefighters were able to get the blaze under control. While it's currently unclear how the fire started, the driver says that they ran over a metal object on the road not long before much of the car was engulfed in flames. Thankfully, Tesla claims that no one was injured.
[youtube]http://www.youtube.com/watch?v=q0kjI08n4fg[/youtube]
While no one was physically injured in the blaze, it did cause a widespread panic with Tesla's shares plunging on Wall Street. When coupled with claims of a stock downgrade from a Wall Street analyst, the value of Tesla Motors dropped by $600 million to around $22 billion.