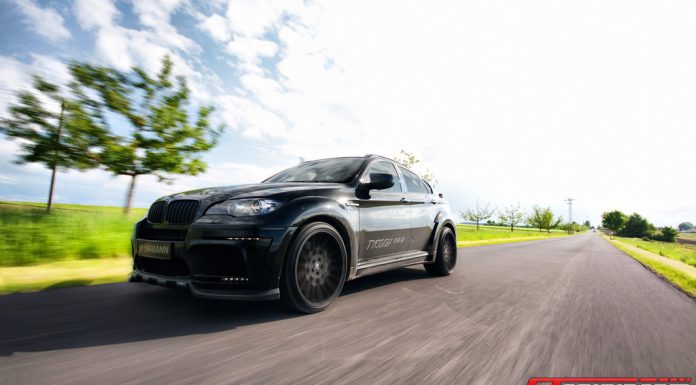 HAMANN Motorsport, the specialist for high-quality vehicle refinements, harnessed the latest OLED display technology, enabling the presentation of an additional unit and driving dynamics information directly to the driver on one of the clearest screens ever seen in a road car. The BMW X6 (E71 model) reserved system reads data from the engine control unit and displays it on a dimmable display.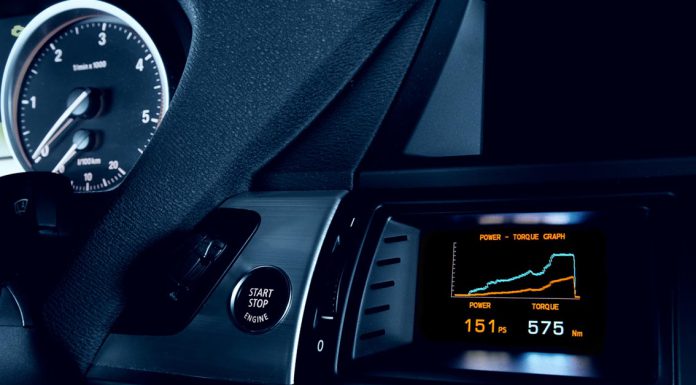 The crystal clear screen takes the place of an air conditioning vent to work alongside the original BMW display meaning there is nothing lost on place of the HAMANN screen other than the single vent, a sacrifice well worth making for the in dept information that is gained. This includes, engine output, torque and temperatures, perfect for track days and long distance touring. upgrading of the cockpit. The system can be comfortably operated via the buttons of the series steering wheel that are already available: Cooling water temperature, engine oil temperature, a diagrammatic representation of torque and horsepower, boost pressure, fuel pressure, as well as the temperatures of the individual sections of the exhaust system can be individually called up. Similarly, dynamic driving data, such as longitudinal and lateral acceleration, speeds driven, with Vmax details, as
well as an acceleration measurement from 0-100 and 0-200 km/h, are available.
The X6 that Hamann have designed the OLED Display for is no ordinary car. The standard BMW X6 M does 0-100km/h (62mph) in 4.7 seconds. The standard amount of horsepower, 555, is achieved at 6,000rpm, with a peak torque of 680Nm (501lb-ft) available from 1,500 to 5,650rpm. This car is out for the count at 7,000rpm.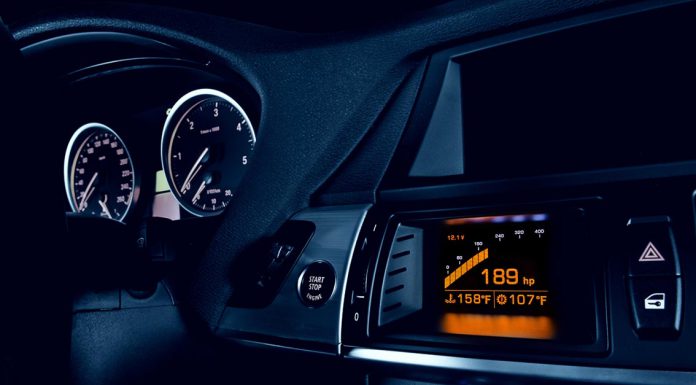 Hamann's improvements with respect to the engine shed a different light on these figures. The technical program includes a stainless steel high performance exhaust system with metal catalysers and a newly programmed map for the serial motronic extending the speed limit up to 300km/h. They kept the standard common manifold system. The improvements offers 670hp at 6,000rpm and 780Nm torque at 1,500 – 5,650rpm. This is an increase of 115hp and 100Nm compared to the serial version. From 0 to 100 is improved by half a second up to 4,2 seconds. If requested, Hamann can boost the engine up to a point that 3.6 seconds from 0 to 100km/h is possible. We drove the Tycoon and the pace and power of the car left us speechless!