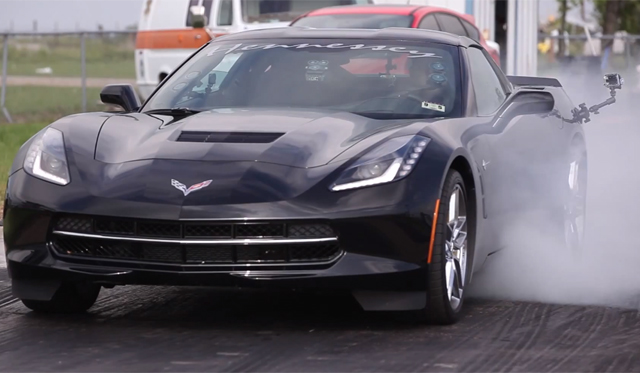 The very first 2014 Chevrolet Corvette Stingray has officially hit the drag strip courtesy of Hennessey Performance. This is the same vehicle which we recently saw being dyno'd by the American tuning specialists.
[youtube]http://www.youtube.com/watch?v=1-mHojkOT5k[/youtube]
Despite being fitted with an automatic transmission, this C7 Corvette Stingray completed the quarter mile in just 12.23 seconds at a top speed of 114.88mph. Such a time is extremely impressive when you think that this is the base Corvette which 'only' delivers 400hp at the rear wheels.
During this quick sprint, the car was able to hit 60mph in just 4.15 seconds and sprint to 100mph in 9.5 seconds. While this time is indeed impressive, the fact that it's owned by Hennessey Performance means this will inevitably be its slowest time with some serious upgrades likely!