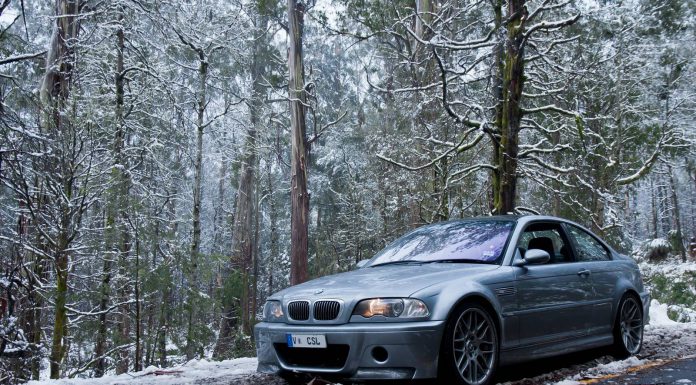 The BMW E46 M3 CSL is the concentrated, pure essence of the M3. It was a limited edition version of the M3, with only 1,400 cars being produced for its 2004 model year run and was only available in two colours – Silver Grey Metallic and Black Sapphire Metallic, arguably the two best colors for the car.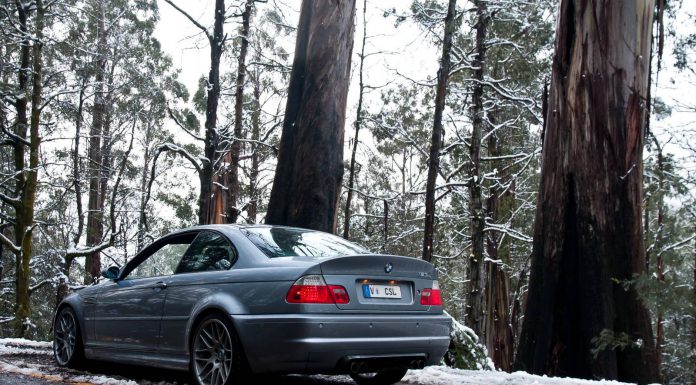 The CSL (Coupé Sport Leichtbau) had an emphasis on reducing weight. The majority of the M3's sound insulation was removed, along with electric seats and navigation systems. Air conditioning and stereo systems could be retrofitted free of cost, but were not available standard. The CSL's unique body pieces are all crafted from carbon fiber reinforced polymer. Glass-reinforced plastics are used throughout structural points in the car.
Although the CSL loses a considerable amount of curb weight from its original version, the focus was put on strategically reducing or moving the weight in the car rather than the raw amount of weight that could be lost, such as to retain the perfect 50:50 weight distribution. The engine used in the CSL had increased output over the regular M3 of 17hp. The strict diet and increase in power to 360hp mean that this 10-year-old car had some serious pace. It's paddle-shift single-clutch automated manual meant this stripped out M3 would hit 100km/h in under 5 seconds and would smash into it's 250km/h limiter with ease on the Autobahn.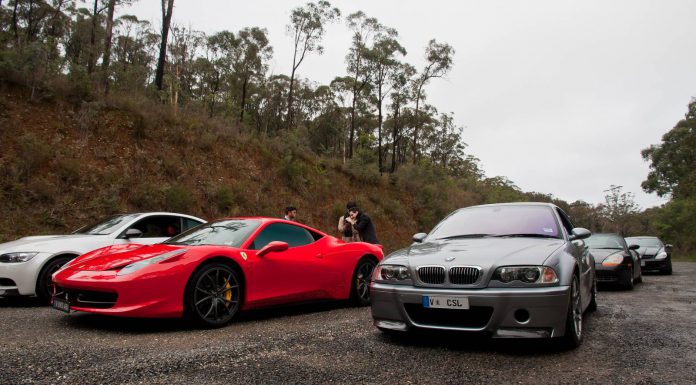 Only 27 CSL's were delivered to Australia and Nicholas Bianchin was lucky enough to have the opportunity to shoot one of these rare appreciating cars with some very special, much younger supercars. Towards the end of the day he was treated to a photographers dream, a ride up into the Victoria Mountains where he shot the car in snow. As you can see the results are superb!