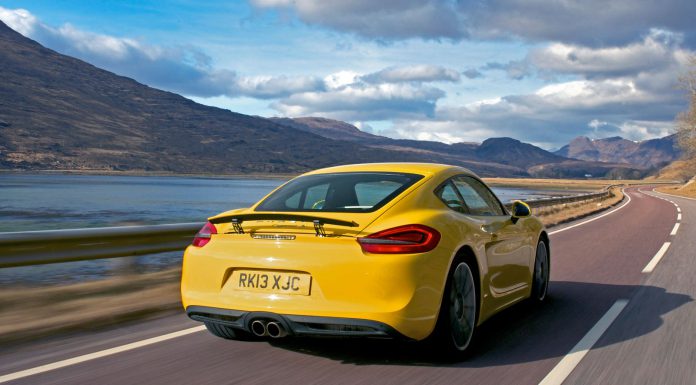 A Porsche employee has leaked slides showing the vital information of the 2014 Porsche Macan, 2014 Porsche 911 Targa and 911 Targa S as well as the upcoming Porsche Boxster GTS and Cayman GTS!
Starting with the Porsche Macan, it's been confirmed that the car will debut at the upcoming Los Angeles Auto Show 2013 and will initially be available with two different turbocharged engines. First, the 2014 Porsche Macan S will feature a 3.0-liter turbocharged while the range-topping Porsche Macan Turbo will be powered by a 3.6-liter turbocharged V6 engine. Both cars then receive seven-speed PDK transmissions as standard with the Macan S costing $52,000 while the Macan Turbo will start at $75,000.
2013 Porsche Cayman S

As for the 2014 Porsche 911 Targa and Targa S, it will feature a newly designed removable roof similar to those used in generations gone by but not implemented in the last two Porsche 911 Targas. Importantly, the 2014 Porsche 911 Targa and Targa S will come standard with a manual transmission while the PDK system will be an optional extra. Both will debut at the Detroit Motor Show 2014.
Finally, details for the 2014 Porsche Boxster GTS and Cayman GTS were leaked. Both will premiere in April next year, meaning the Beijing Motor Show 2014, after a debut in the mid of March. They will both receive 15 addition horsepower, come with manual transmissions and will be available with a host of sporty upgrades.
See the slides at Jalopnik below!
[Via Jalopnik]