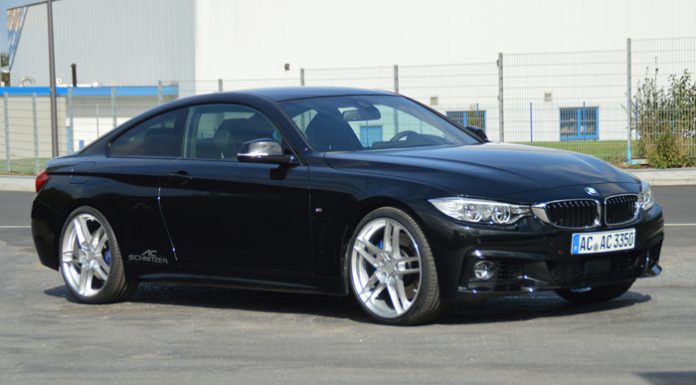 When a new BMW is announced, the technicians at AC Schnitzer get to work immediately planning on what the can do to improve on what the Bavarians have already spent millions on creating.
so with the BMW 4-Series set to hit the road next month, what have they done with it? Well they've started under the bonnet with power upgrades for three different engines. The most appealing package is the 435i that has 306hp as standard but is pushed up to 360hp with the AC Schnitzer kit, an impressive power hike by any measure. Other areas have also been tinkered with in order to help performance. A lowering kit has been used to help reduce roll and improve handling.
AC Schnitzer have also worked on the visual appeal of the car with the addition of two wheel designs in 18 and 20 inch designs that add to the aggressive lines of the 4-series making the car as a whole much more sporty and purposeful.