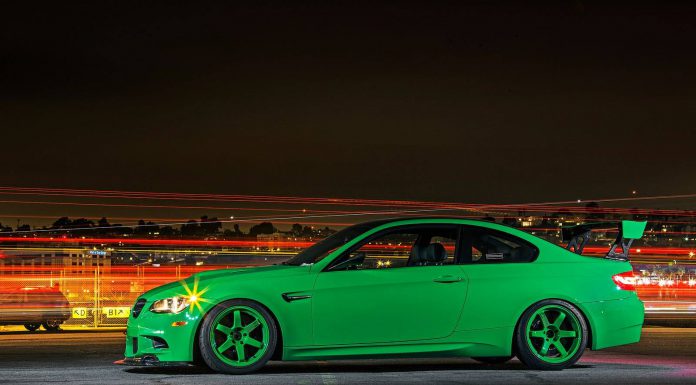 BMW M3 tuning specialists IND have just released their latest upgraded M3 and this one is certainly one of their most eye-catching to date.
However, unlike many BMW M3's upgrade by IND in the past, this particular car was instead built entirely by a man named Jason in his garage. While IND provided consultation throughout the build process, this BMW M3 is the perfect definition of a high-performance project car.
Finished in Signal Green, this BMW M3 by IND features KW ClubSport coilovers, the ESS VT2 kit, upgraded Brembo brakes as well as some additional aerodynamic components such as the massive rear wing and slimline carbon fiber mirrors.