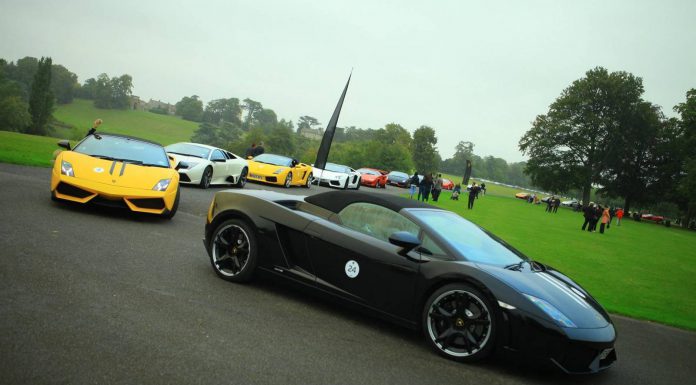 As we are all aware, 2013 marks the 50th anniversary of Automobili Lamborghini, one of the world's most successful and infamous supercar manufacturers.
Founded in 1963 by Ferrucio Lamborghini after problems with his Ferrari caused him to work on his very own supercar better than Ferraris of the time, the Italian company produced arguably the world's first supercar: the Lamborghini Miura. Fast forward to today, and the range-topping Lamborghini Aventador is one of the fastest supercars available. After all, it's 692hp 6.5-liter V12 engine can rocket it from 0-100km/h in just 2.9 seconds.
Following on from the 50th anniversary Lamborghini Grande Giro held in May this year, there was recently an excellent gathering of Lamborghinis in the UK to celebrate the firm's half-centenary. Some of the most notable cars in attendence were an orange Lamborghini Murcielago LP670-4 SV and the Lamborghini Aventador LP700-4 Roadster!