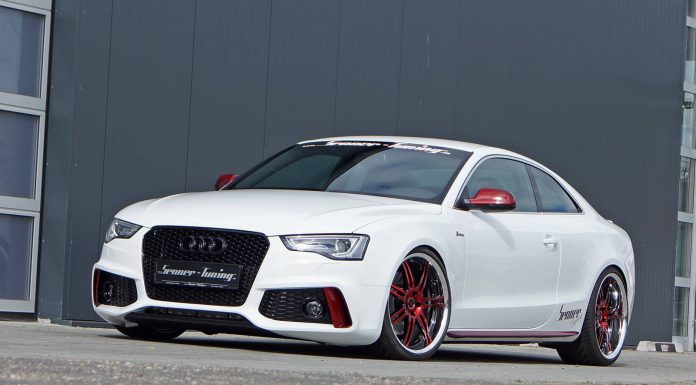 For most, the standard Audi S5 Coupe is more than enough to get the adrenaline pumping. However, for Senner Tuning, they felt there was more performance to extract from the Audi S5 Coupe and have consequently released a new tuning program for the car.
The Audi S5 Coupe by Senner Tuning is fitted with the same 3.0-liter TFSI V6 engine as the standard car however, thanks to a reprogrammed ECU, Injen cold air intake and the RS5's sports exhaust system, the car now delivers 446hp and 511Nm of torque. Senner Tuning hasn't released performance figures for their Audi S5 Coupe but did reveal the standard electronic speed limiter had been removed.
Senner Tuning then turned their attention to upgrading the Audi S5 Coupe from a visual standpoint and consequently fitted it with a new bodykit. This includes a new front bumper with carbon fiber fins, carbon fiber wing mirror casings, a slightly modified rear bumper and diffuser as well as carbon fiber side skirts.
In the cabin, the Audi S5 Coupe by Senner Tuning features a new steering wheel, a host of carbon fiber accents, and stainless steel pedals. The car is then rolling on a set of 20-inch Work Varianza T1S alloy wheels.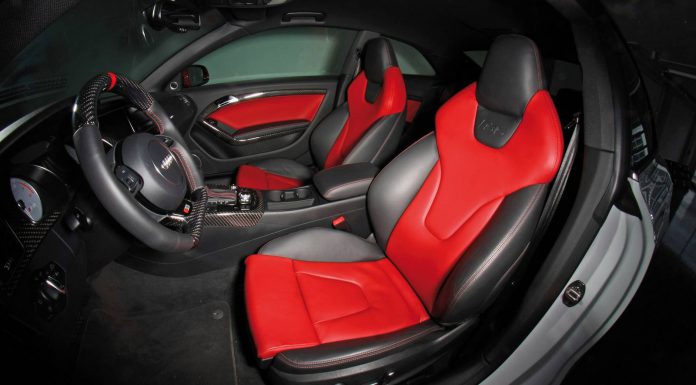 The Audi S5 Coupe by Senner Tuning will set you back 64,900 euros.