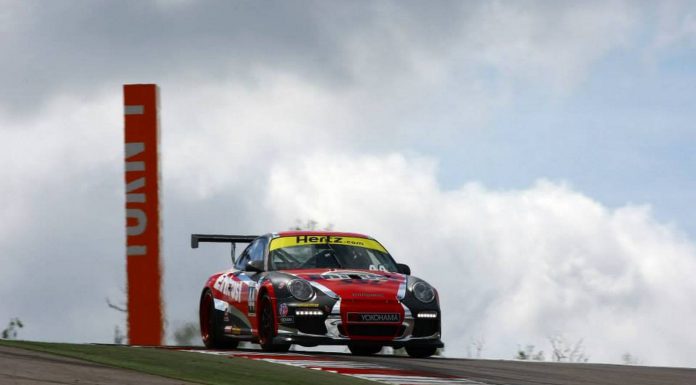 With the merger of the American Le Mans Series and Grand-AM Road Racing nearing, the competitors of both series are taking the final races under their current management seriously with the championship titles a few rounds away. This weekend at the Circuit of the Americas, the American Le Mans Series held its race presented by Tequila Patrón, where Luhr and Graf won the overall victory.
Luhr has now extended his points to 48 and this was their 7th straight win in the 2013 season in their No. 6 Muscle Milk Pickett Racing HPD ARX-03c. Luhr was not afraid of the rain, he skipped testing on Tuesday and Thursday and started off on Friday during practice under rainy conditions.
Graf was optimistic about Luhr and he said, "Lucas took the lead going into the first corner, and took off from there. With little to no dry running, hats off to the team and the setup. We've really put together an excellent package. Now we want to win the last two races – especially Petit Le Mans – and if we can give Lucas his 50th win it would be unbelievable."
Petit Le Mans is coming up on October 16th shortly after the Oak Tree GP with will be on October 3rd. Luhr and Graf are dominating with 142 points each, following them is Rebellion Racing Neel Jani and Nick Heidfeld each with 58 points.
Tony Burgess and Chris McMurry finished second in the No. 16 Dyson Racing Mazda/Thetford/Norcold Lola B12/60. Katherine Legge and Andy Meyrick closed the P1 podium, despite falling out in the closing minutes in the debut of the coupe version of the No. 0 DeltaWing DWC-13. Level 5 Motorsports managed to finish 1 and 2 in the P2 class.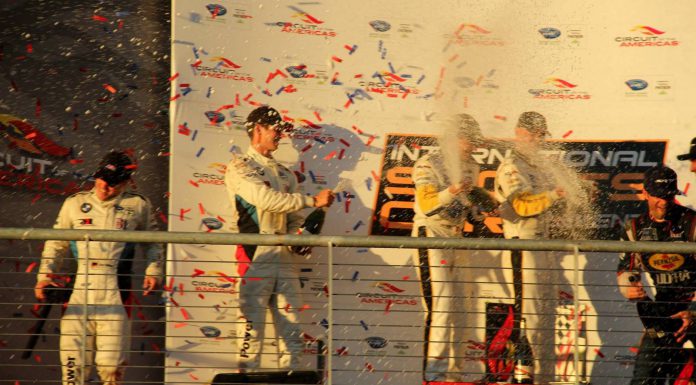 Kyle Marcelli and Chris Cumming took the PC class win in the in the No. 8 BAR1 Motorsports Evident Capital/MBRP Performance Exhaust Merchant Services ORECA FLM09. This was the first win of the season for the duo. Compuware Corvette Racing driver Antonio Garcia scooped the GT class win in the Corvette C6 ZR1, while Corvette Racing teammates Tommy Milner and Oliver Gavin retired early after technical issues.
Damian Faulkner took a lucky win in the GTC class in the Porsche 911 GT3 after Sean Edwards lost the lead due to contact from Garcia. The next race will be on October 3rd, the Oak Tree Grand Prix.