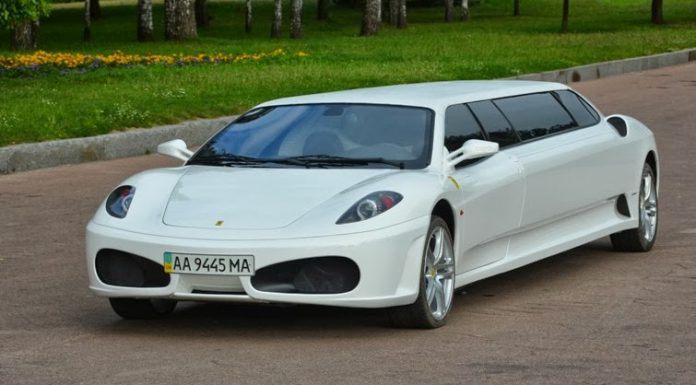 What happens when you own a Peugeot 406 Coupe featuring styling reminiscent of Ferraris of the past and an ambitious dream? Well, in the case of Ukrainian limousine specialists Vip-lim, you turn the Peugeot 406 Coupe into a white Ferrari F430 limousine of course!
From a visual standpoint, the Ferrari F430 Limo by Vip-lim does feature some fairly accurate front and rear styling but to those with trained supercar eyes, there's no doubting this limo's illegitimacy as a real Ferrari F430. Oh yeah, and the small fact that it's probably double the length of a real F430 gives it away!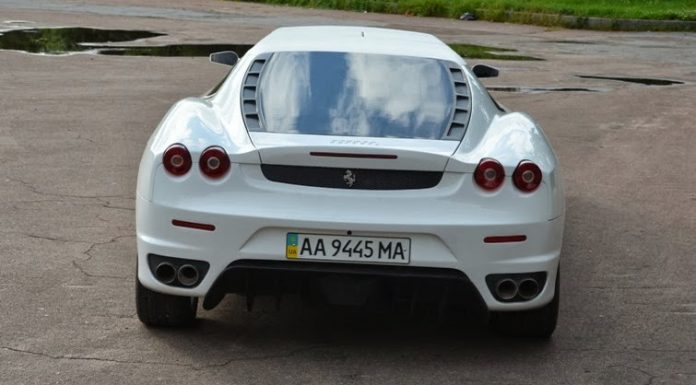 What would you prefer, this hideous Peugeot 406 Coupe-based Ferrari F430 Limo or this replica Ferrari F40 limo? We'd choose neither.