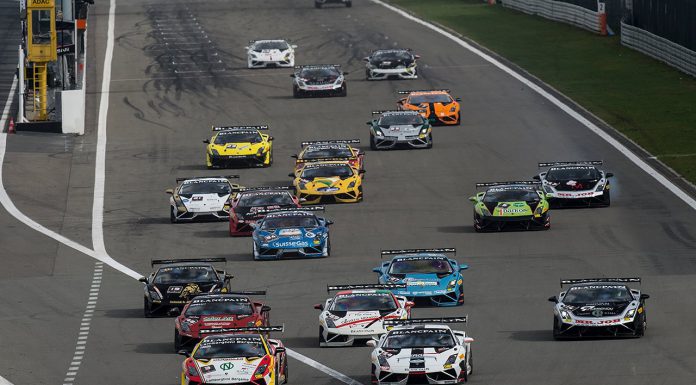 The second last round of the Lamborghini Blancpain Super Trofeo Series is on. Practice began on Friday while race one took place yesterday. Andrea Amici one of the competitors aiming at the 2013 Lamborghini Blancpain Super Trofeo title, qualified second on Friday. The PRO-AM driver has 81 points and placed second behind leader Cedric Leimer who has 92 points.
Adrian Zaugg and Federico De Nora of the No.3 car had qualified first to start off the grid yesterday but it was Amici who scored this particular win. The championship finale will see one of four drivers claim the 2013 Lamborghini Blancpain Super Trofeo title. Joy befell Alberto Viberti who had his first race at the Nürburgring today and went ahead to finish first in the AM category.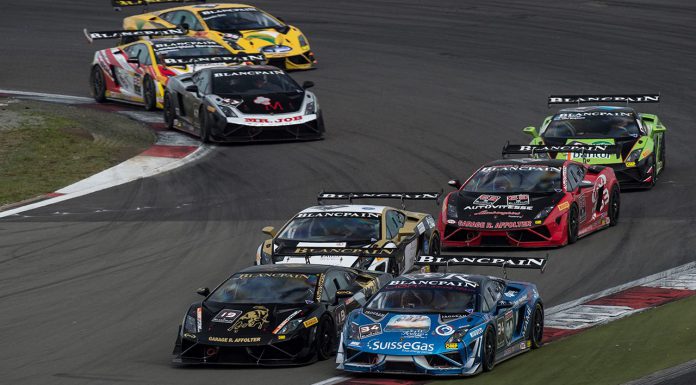 Matteo Zucchi of the No.44 remembered his friend Andrea Mamé who perished in a racing accident earlier on in the year; Zucchi had the writings "Andrea, one of us…" on his windshield. Be sure to catch more action from Race Two here soon. Meanwhile, we are also working on an update from the Blancpain Endurance Series which is taking place at the same location. Use the hashtag #BLingRing to find more recent action from the Ring!