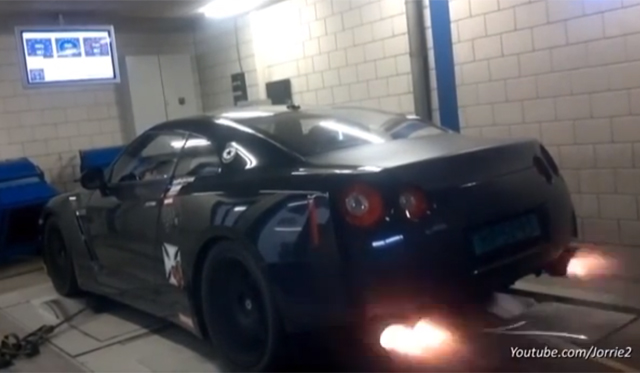 If you're a fan of Formula One, you've probably heard the myths about F1 driver's finding all road cars boring simply because they can't compete with the racing cars they drive on a daily basis. However, as Mark Webber has shown with his Porsche 911 GT2 RS, even the world's fastest men on four wheels enjoy the very best road-going cars on the market.
[youtube]http://www.youtube.com/watch?v=2ebO-REmAsg#t=40[/youtube]
Former last year but that did allow him to free up some time and explore his racing passion in other ways. Most notably, by recently purchasing a blue Nissan GT-R and sending it to Total Car Concept in the Netherlands.
Obviously not satisfied with the stock performance of the Nissan GT-R, Petrov has his Japanese supercar fitted with a host of upgrades from Switzer helping to lift horsepower to 1014hp at 7,071rpm and an insane 1144Nm of torque at 5,163rpm! The results? One supercar quick Nissan GT-R which loves nothing more than spitting flames!