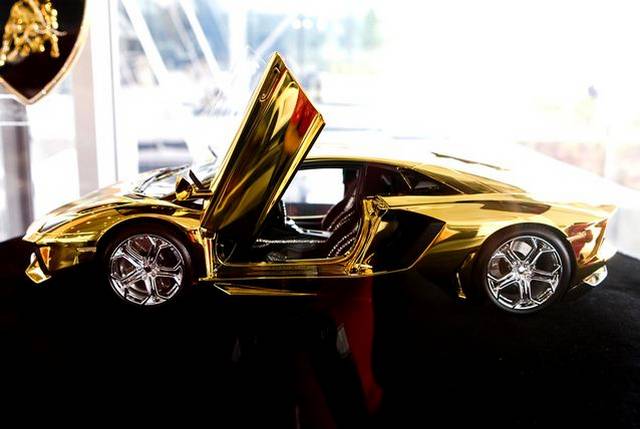 The Lamborghini Aventador, a 690bhp, V12, fire crackling, 217mph, four-wheel-drive Italian beauty. All of this power, speed and drama can be your for around $400,000 depending on how you want to spec your Reventon inspired supercar. So here's an example of an Aventador that for sale in the UAE for a mind-boggling $7.3MILLION. You would imagine this car for that price would feature more power than Bugatti Veyron and have a top speed of a Zillion miles an hour. But you would be wrong.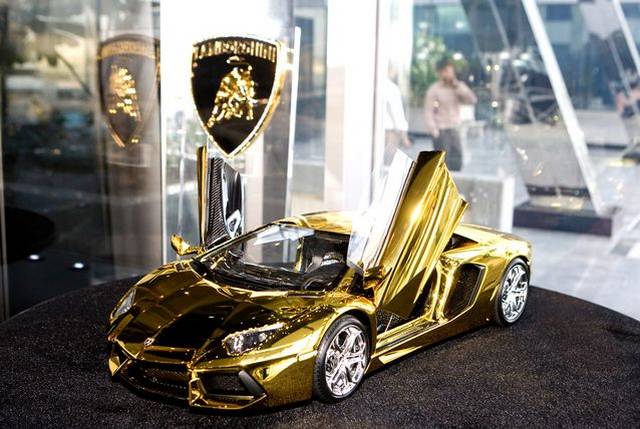 This car, based on the scale model you see photographed, will be technically identical to the standard Aventador in every aspect other than BLING. To start the seats are made from 700 diamonds each. The body of the car will be covered in 25kg of pure gold and quality clear diamonds on the rear and headlights.
"We use the prototype to market the real car model and if a buyer shows interest and arranges a deal, then the real car model will be made and customised to suit the buyer's desires,"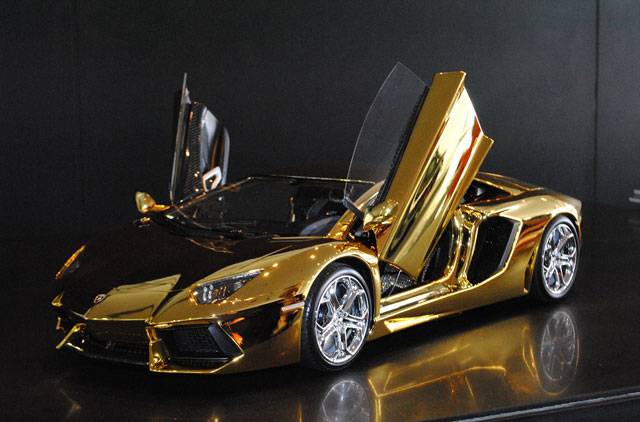 Part of the frankly insane price of the car that is built of precious stones and materials will be given to charity. If you have rather questionable taste and a spare mountain of money you can bid for the car in Abu Dhabi in around a months time.
The project will secure three entries into the Guinness World Records including the most expensive car in history.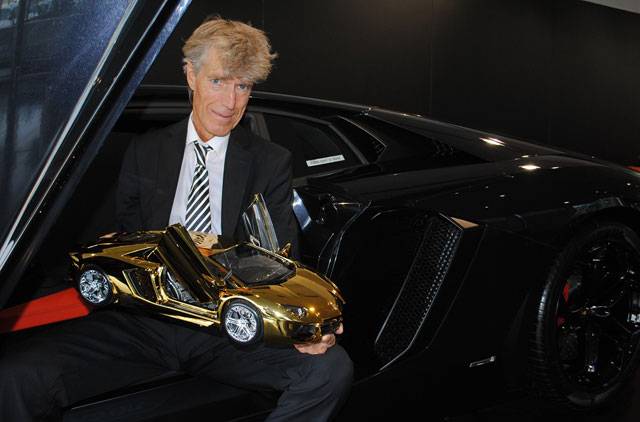 [Image Sources: Arabian Business and Gulf News]