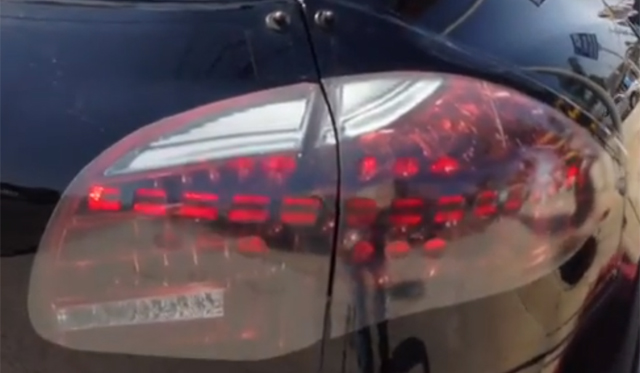 It's no secret that car manufacturers love to hot weather testing in California. During such prototype testing, automakers may bring a couple of test vehicles into the Californian desert, and when testing exclusive hypercars, just one prototype. However, no less than eleven 2015 Porsche Cayenne models were recently spotted by Delreycustoms on YouTube cruising in California!
In the following video, Delreycustoms wasn't afraid to take a close look at the prototypes giving us a great look at the upcoming Cayennes. One of the most notable new features of the 2015-specification car will be the new LED taillights which were covered up with some minor taillight covers hiding the final design.
[youtube]http://www.youtube.com/watch?v=NebxdGho7nM[/youtube]
Completing the styling changes of the 2015 Porsche Cayenne will be a brand new set of wheels. What's more, rumors currently suggest that the 2015 Porsche Cayenne may be offered with a selection of new engines, including a hybrid unit in the coming years.
While speaking with Autocar at the recent Shanghai Motor Show 2013, Porsche's research and development boss Wolfgang Hatz revealed that hybridisation of its SUV and sedan line-up is currently the "best solution" for the company. With the recent release of the Porsche Panamera E-Hybrid, Hatz hopes that further hybrid sedans will be produced by Porsche with the technology then being implemented into a full hybrid Porsche Cayenne.