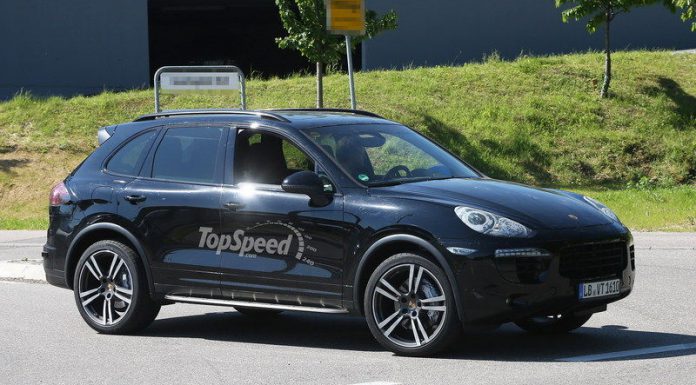 The updated 2015 Porsche Cayenne was recently spied testing on public road in Germany wearing very minimal camouflage.
The Porsche Cayenne underwent its first major facelift back in 2010, meaning the 2015 Porsche Cayenne will only feature some minor styling changes. As the following spyshots reveal, the 2015 Porsche Cayenne will feature a slightly redesigned front bumper and front lights, as well as a changed rear bumper and modified taillights.
Completing the styling changes of the 2015 Porsche Cayenne will be a brand new set of wheels. What's more, rumors currently suggest that the 2015 Porsche Cayenne may be offered with a selection of new engines, including a hybrid unit in the coming years.
While speaking with Autocar at the recent Shanghai Motor Show 2013, Porsche's research and development boss Wolfgang Hatz revealed that hybridisation of its SUV and sedan line-up is currently the "best solution" for the company. With the recent release of the Porsche Panamera E-Hybrid, Hatz hopes that further hybrid sedans will be produced by Porsche with the technology then being implemented into a full hybrid Porsche Cayenne.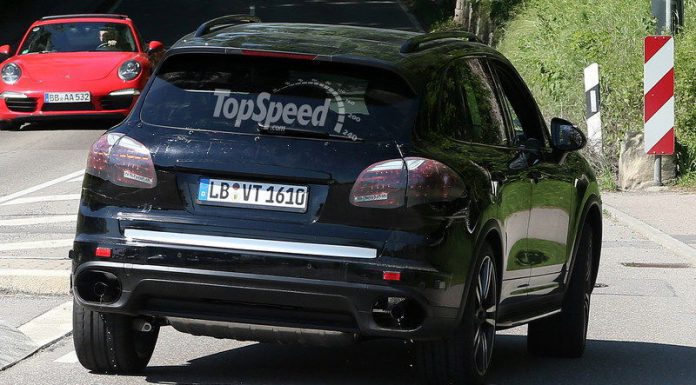 "I believe plug-in is the best solution for customers for the next ten years. Right now it is the ideal concept and that's why we pushed so hard to bring it to production.
"It is the right technology for the Panamera and maybe also the Cayenne, but it is clear that the rest of our cars are not ready, they must remain true sports cars.
"For now, we can be proud of being far ahead of the opposition. You can never say we are a green company, but it does allow us to show our concerns for the environment. We understand our responsibility and that is why we have made the huge effort. Sustainability is not just a word – it needs demonstrating, and the Panamera E-Hybrid does that," said Hatz.
[Via Top Speed]