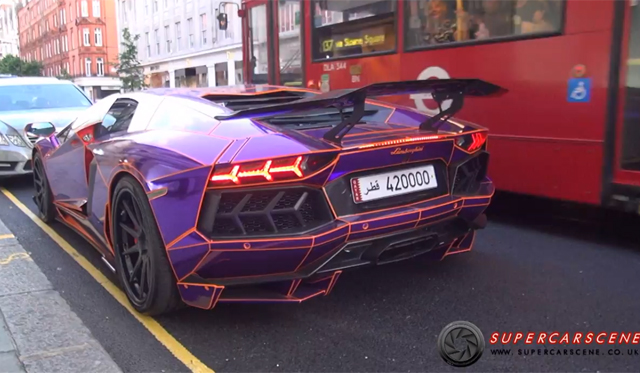 This summer, London has proven itself to be a hotspot for Lamborghini Aventadors with the Lamborghini halo-car obviously proving to be a favourite among wealthy Arabian owners. Additionally, quite a few Lamborghini Aventadors in London actually feature aftermarket exhaust systems and the following video from supercarsoflondon shows the very best!
[youtube]http://www.youtube.com/watch?v=29G3SqLjZBE[/youtube]
Some of the most notable Lamborghini Aventadors in the following video include a matte black one with a Quicksilver exhaust, the Oakley Design Lamborghini Aventador, one fitted with an exhaust system from Lamborghini Newport Beach as well as Nasser Al-Thani's tron-inspired Aventador!