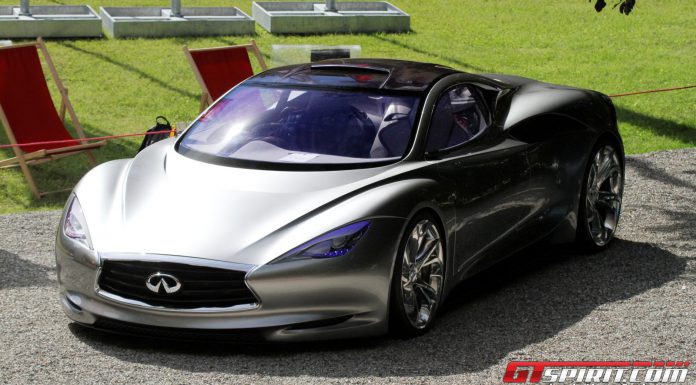 Infiniti has re-confirmed its commitment to creating a brand new halo supercar in the coming years while also refusing to enter the small sports car market.
While speaking with AutoExpress, Infiniti President Johan de Nysschen said, "An Infiniti halo car is important for our future. It should have a strong emotional character and is likely to be a powerful and exciting coupe. I would like to see commercialisation of the Essence concept towards the back end of the decade."
The design of the new Infiniti supercar is still underway but it's likely to maintain cues and design elements previously found on the Infiniti Essence and Infiniti Emerg-e concept cars.
Thanks to Infiniti's ongoing sponsorship of Red Bull Racing's Formula One team, significant engineering and development is set to be undertaken by Red Bull Racing's engineering team. Because of their ongoing tie-up, the future Infiniti supercar could feature a V6 petrol engine mated to an electric engine similar to those being used in the 2014 Formula One season.
When refuting recent reports that Infiniti was also considering developing a more affordable sports car to compete with the Porsche Cayman, de Nysschen said, "We won't do a small a small sports car as that is a declining sector."
[Via Auto Express]