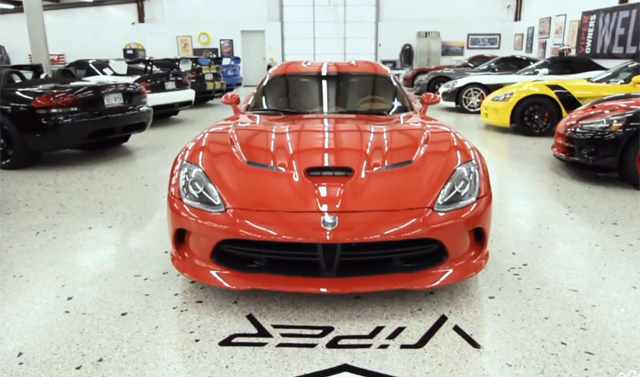 When you think of collectors, you're mind probably goes to something simple like stamps or playing cards. For this Texas couple, however, a simple collection just wasn't going to cut it.
Meet D'Ann and Wayne Rauh, the couple who owns the largest collection of Vipers in the world. Of their reported 100+ car collection, 65 of those are Vipers.
[youtube]http://www.youtube.com/watch?v=gw9OurM6OcY[/youtube]
The Ruah's told eGarage — the producers of the video — that their collection all started after a trip to the local Dodge dealer back in 2006. Since then, they have been collecting Vipers at an average rate of about 1 per month. And yes, they already have an order in for the new SRT Viper.
Even for Viper enthusiasts, the thought of collecting over 65 examples of the American sportscar can seem a bit overkill. Especially when you factor in the number of models produced each year, you're going to end up with a lot of duplicates. Nevertheless, you have to admire their dedication. Wonder how they decide which one to drive?
Check out the video for yourself. This really is a case where you need to see in order to believe.