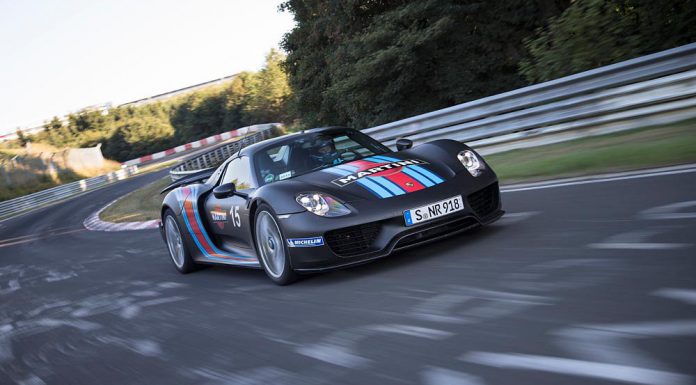 Marc Lieb, the man behind the record-setting Nurburgring lap of the 2014 Porsche 918 Spyder has revealed that the hypercar could have gone faster.
While speaking with Australian media while in town to compete in the V8 Supercars Championship, Lieb said that "there is more potential in the car" and the fact that the test car was on street-legal tires designed in part to improve economy, makes the 918 Spyder's time all the more impressive. As a reminder, the track-only Ferrari 599XX can lap the track in 6 minutes and 57 seconds, 1 second faster than the 918, but that's with racing slicks!
But just how fast could the Porsche 918 Spyder go with racing tires? Well, unsubstantiated rumours have been circulating on some enthusiast forums suggesting Porsche actually answered that question during testing, lapping the 918 Spyder around the 'Ring in just 6 minutes and 48 seconds, thus equalling the record of the Radical SR8 LM.
[Via Drive]