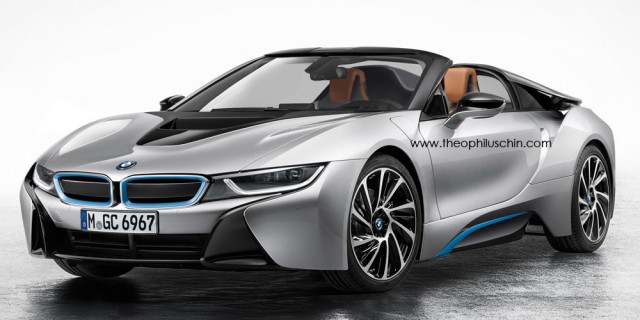 BMW may have only just released the BMW i8 after years of continual development, but Theophilus Chin has already created renderings depicting a Spyder variant of the i8.
As you may recall, BMW actually revealed the BMW i8 Spyder Concept car at the start of next year meaning the German automaker certainly is interested in making the car a reality.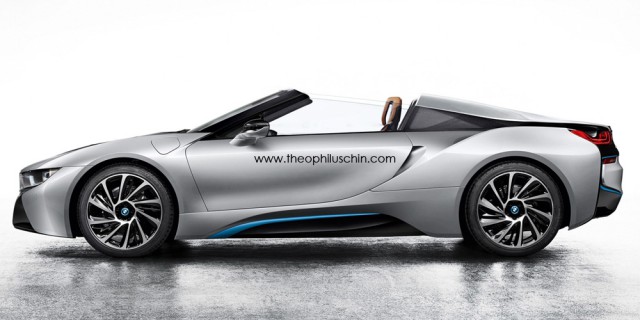 The following renderings by Theophilus Chin consequently clearly resemble the BMW i8 Spyder Concept but with the obvious inclusions of the various revised production-spec features. For example, the different headlights.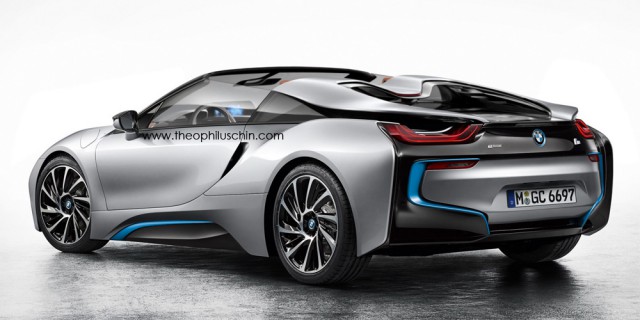 If BMW ever decides to put the BMW i8 Spyder into production, then it'll inevitably features the same technical specifications as the coupe. First and foremost, the BMW i8 features an aluminium Drive module incorporating a traditional internal combustion engine, two electric motors, a battery as well as all the electronics. That traditional engine is a mid-mounted 1.5-liter turbocharged three-cylinder powertrain pumping out an impressive 231hp and 236lb-ft of torque at the rear wheels.
BMW i8 Spyder Concept

However, BMW wasn't entirely satisfied with those figures and also fitted an electric motor up front which on its own produces 131hp and 184lb-ft of instantly available torque. As a result, the BMW i8 produces a total of 362hp and 420lb-ft of torque and is good for a sprint from 0-100km/h in just 4.5 seconds and an electronically limited top speed of 155mph.
[Via Theophilus Chin]