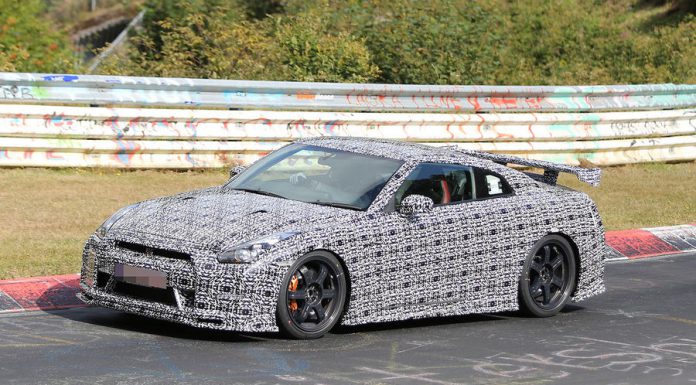 Remember Sébastien Buemi who used to race for the Scuderia Toro Rosso Formula One team? Well, the Swiss racing driver has confirmed his role as the chief development test driver for the upcoming 2014 Nissan GT-R Nismo.
When discussing his role in the development of the Nissan GT-R Nismo, Buemi said, "I've done testing on the Nordschleife and its been interesting," said Buemi. "The programme is still at an early stage but we are getting more out of the car all the time.
"The lap time is coming down all the time, but we don't know what's possible yet."
According to company insiders, Nissan is aiming to make the 2014 Nissan GT-R Nismo the world's fastest accelerating production car. Yep, that means faster to 100km/h than cars such as the Ariel Atom 500 and the Bugatti Veyron Super Sport. However, Nissan isn't just aiming to eclipse the current benchmark of 2.5 seconds, and instead wants to absolutely destroy it.
2014 Nissan GT-R Track Edition

According to AutoExpress, the 2014 Nissan GT-R Nismo should hit 100km/h in just 2 seconds flat. Just how will such a time be achieved? Well, according to previous reports, the 2014 Nissan GT-R Nismo will develop in the region of 570hp, up from the 545hp of the 2013 Nissan GT-R. While those gains don't seem all that impressive, the 2014 Nissan GTR Nismo will also be significantly lighter and Nissan is expected to make some serious advancements to its launch control system.
Alongside that insane acceleration figure, expect the Nissan GT-R Nismo to be significantly faster around the 'Ring than the regular car. In fact, a sub-7 minute lap isn't beyond the realm of possibility!
[Via Autocar]