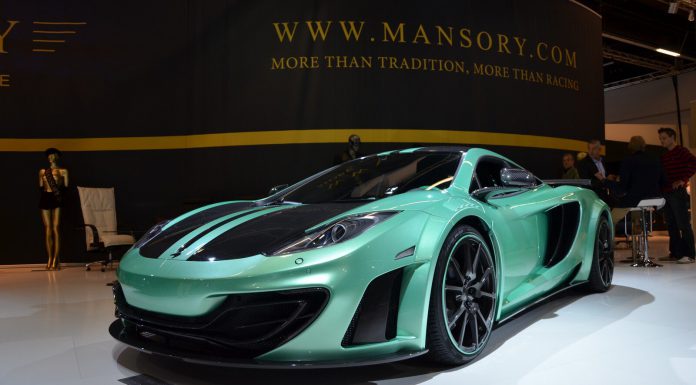 Mansory officially pulled the covers off its eye-catching turquoise McLaren 12C at the IAA Frankfurt Motor Show 2013. As we've become accustomed to from Mansory in recent years, the Mansory McLaren 12C is quite an insane creation predominantly because of its outlandish bodywork.
Under the hood, the Mansory McLaren 12C has received a modest power upgrade thanks to a new high-performance exhaust system, a new engine management system and sports air filter. Consequently, the Mansory McLaren 12C delivers a total of 670hp at 7,100rpm, up from the 608hp of the standard 12C. Additionally, maximum torque has increased to 675Nm which is available from 3,000 to 6,500rpm. As a result of these modifications, the car can hit a claimed top speed of 353km/h.
In terms of styling, the Mansory McLaren 12C has received numerous bespoke body panels and an outlandish bodykit. Some of the most notable features are the ultralight bonnet, LED daytime running lights, a carbon fiber clad roof, new front and rear apron, wing mirrors, front splitter and an additional rear wing.