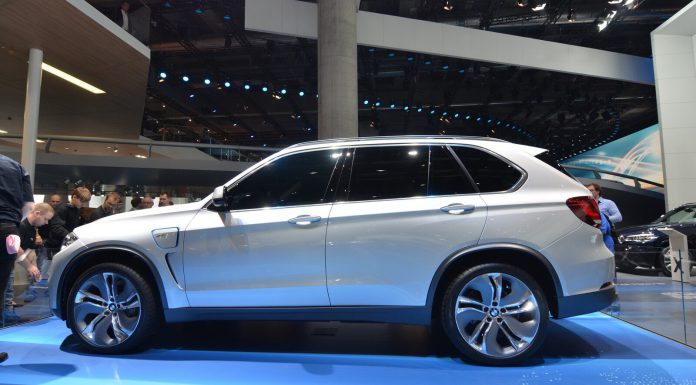 Hybrid's are definitely flavour of the season here at IAA Frankfurt Motor Show 2013. One of BMW's offerings is the BMW Concept X5 eDrive. Revealed early last month, the BMW Concept X5 eDrive will join the brand new X5 range at some point in the future as an efficient alternative to the traditional four wheel drive offerings. We took a closer look at the early Concept.
The BMW Concept X5 eDrive receives a four-cylinder, TwinPower turbocharged petrol engine mated to an additional 94 hp electric motor. That electric engine is then mated to a lithium-ion battery. As a result of these systems, BMW claims that the BMW Concept X5 eDrive can achieve up to 74mph and run for up to 19 miles solely on battery power. What's more, the BMW Concept X5 eDrive can hit 100km/h in less than 7 seconds which is quite impressive for a car of this size and efficiency.
The BMW X5 Concept eDrive can be charged from any domestic power outlet. The battery can be found mounted under the boot floor. As it stands, BMW claim the Concept eDrive produces under 90 g/km of CO2 and by the time such a powertrain goes into production, it is hoped that figure will be closer to 50 g/km. Sources state a production ready system is still two years away and is expected to arrive in time for the 2016 BMW 5-Series.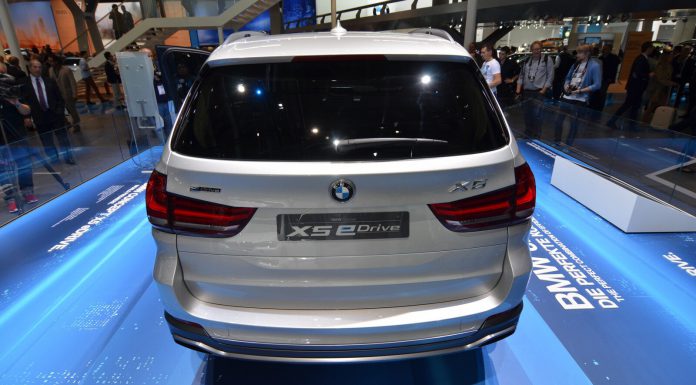 If you want to find out more about the BMW Concept X5 eDrive, check out our earlier post.