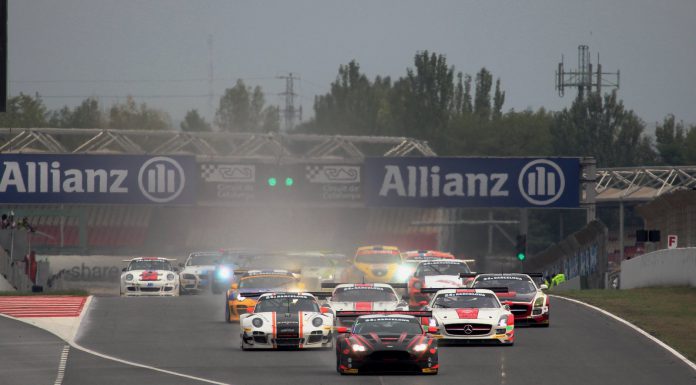 The 24 Hours of Barcelona came to a spectacular end with Swiss team, Hofor Racing claiming victory in their Mercedes-Benz SLS AMG GT3 in the A6 class. This was the 16th running of the 24H Barcelona, with yet another Mercedes-Benz team proving their prowess in the 24 Hour races following earlier examples in the year such as the 24 Hours of Spa and the Nurburgring 24 Hours.
It was team owner Michael Kroll who drove the Mercedes towards victory assisted by team drivers Roland Eggimann, Kenneth Heyer and Christiaan Frankenhout. They finished a total of 605 laps of the 4.655 kilometre long circuit. The 997 Cup class showed the toughest competition as the No.10 Ruffier Racing-Porsche 997 Cup of Lafargue, Lafargue, Racinet and Abergel led for almost the entire race before finishing second.
Third place went to the D2 diesel class with the No.63 MDM Motorsport-BMW 320D of De Laat, De Prenter, Boorsma and Bus claiming this win. History was also created here; Kenneth Heyer of the winning Hofor Racing team became the first driver in motorsport history to score back-to-back overall wins in 24-hour races on two consecutive weekends, he had won the first one one week ago at the 24-hour race at Zolder in Belgium. Heyer wasn't even there to collect his trophy as he was already headed to Spa-Francorchamps to race there in a 600 kilometre race for the Belgian BRCC series.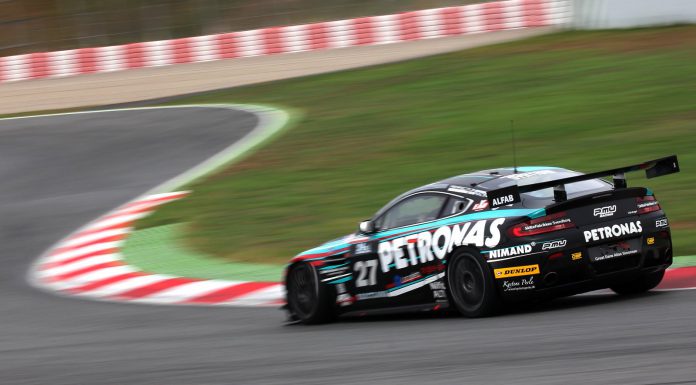 In other class wins; Besaplast Racing Team won first place in the A2 Class in their Mini Cooper S while Nova Race 1 won first place in the SP3 class with their Ginetta G50 GT4. The SP2 class win went to GC Automobile Factory 1 in their GC Automobile GC10.1 while Motorsport Services took the A3T class win in their Seat Leon Supercopa.
The next 24 Hour Race will be the Dunlop 24 Hours of Dubai on January 9. See the calendar below!