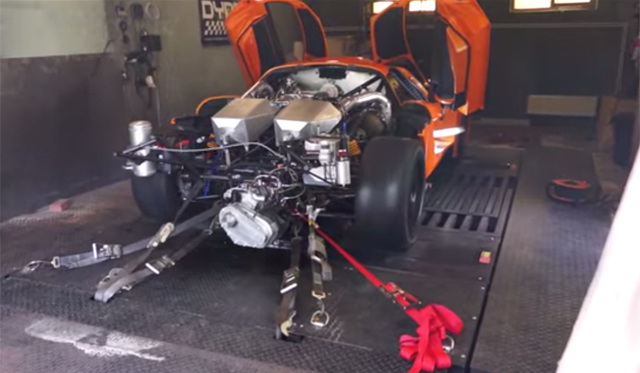 In the world of automotive supercar tuning, the 1,000hp mark was once a fabled figure only reached by the very best. Well now, that mark has been raised to 2000hp and the latest modified supercar to reach and exceed that mark is this insane Saleen S7.
The following orange Saleen S7 has been created by Total Race in Russia and during a recent dyno test, it managed to put down an incredible 2281awhp! What's more stunning about that figure is that it's an at the wheel reading and was done on pump gas. What's more, peak torque is an insane 1,737lb-ft!
[youtube]http://www.youtube.com/watch?v=kkFjoPGp5es[/youtube]
If you take into account a 15% drivetrain loss, then this Saleen S7 is producing just over 2,600hp at the flywheel. What's more, when fuelled with racing gas, it's quite possible this car could deliver 3,000hp at the flywheel!
It's currently believed that the car will dominate the Unlim 500+ Russian drag races!