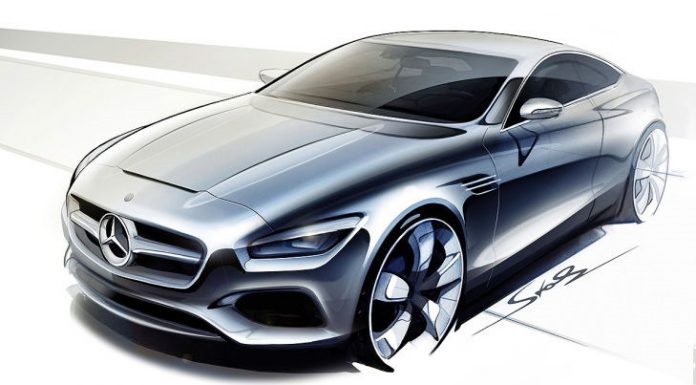 New design sketches reportedly showcasing the 2015 Mercedes-Benz S-Class Coupe have just been leaked online.
It's hard to tell if these design sketches are simply put together by a freelance car designer just envisaging their dream S-Class Coupe or if they're the real deal and straight from the Mercedes-Benz design studio. Nevertheless, it looks good!
The 2015 Mercedes-Benz S-Class Coupe features a similar two-door sedan style of the previous generation Mercedes-Benz CL and these particular spy shots showcase a Mercedes-Benz coupe dramatically different to the current sedan version.
As a result, the 2015 Mercedes-Benz S-Class Coupe will feature completely unique styling compared to the regular S-Class including redesigned headlights, taillights and front and rear bumpers. Additionally, the car depicted in these sketches are a sloping windscreen set to debut on the production-ready 2015 Mercedes-Benz S-Class Coupe as well as the aggressive quad-exhaust pipes, sport wheels and a dramatically smaller overall appearance.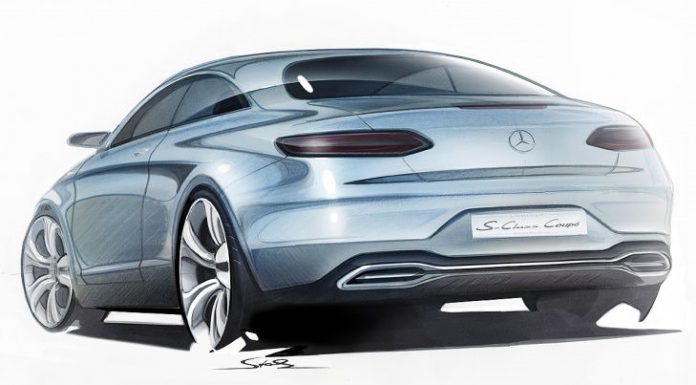 Powering the 2015 Mercedes-Benz S-Class Coupe will be a selection of different powerplants from the recently updated and dramatically improved, 2014 Mercedes-Benz S-Class sedan. A unique powerplant expected to debut in the 2015 S-Class Coupe however, will be an S400 model with a 3.0-liter twin-turbocharged V6 engine producing 33hp and 345lb-ft of torque.
Stay tuned to GTspirit for more S-Class Coupe updates!