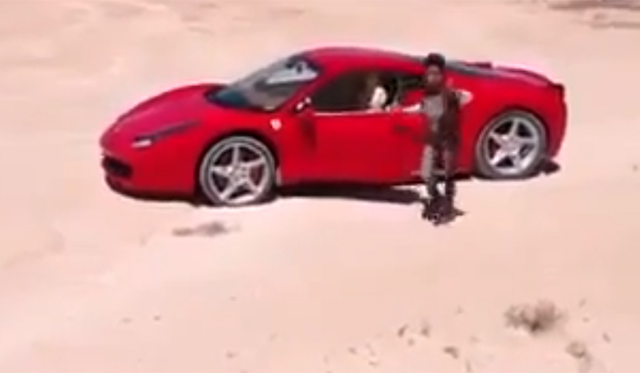 A video has emerged showcasing a young Libyan boy who couldn't be more than 6 or 7 years hold sliding a bright red Ferrari 458 Italia around a deserted area of sand!
[youtube]http://www.youtube.com/watch?v=oeEVb0bapLY[/youtube]
It's fairly impressive that the boy is able to reach the pedals and while he hesitates from kicking the rear out too much, it certainly makes for a very intriguing video.
We'd love to have heard the conversation between the boy and his parents when they saw the clip!