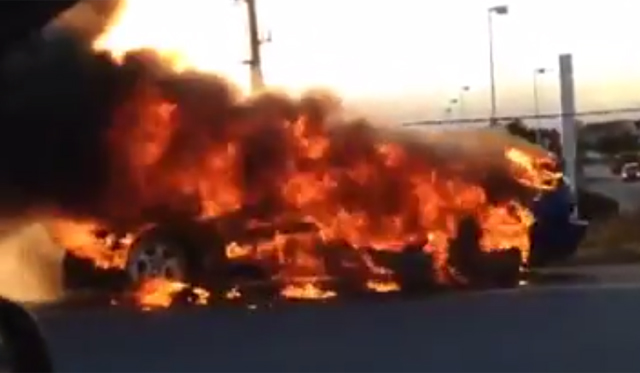 A usually stunning purple Lamborghini Diablo recently went up in flames in Montreal, Canada in a scene more common among Gallardos and Ferrari 458 Italias.
[youtube]http://www.youtube.com/watch?v=XWuQCIKFkkQ[/youtube]
There's currently no word on how the fire started, but it's inevitable that it started somewhere in the engine bay. No one was hurt during the fire, but unfortunately the same can't be said for the iconic Diablo which is a complete loss.