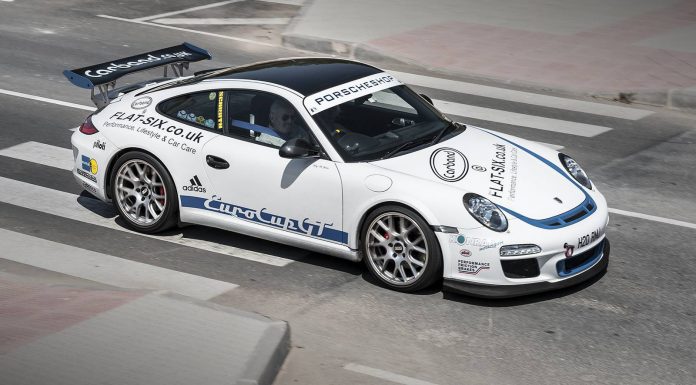 The car you see in the images and video below is an engineering masterpiece and possibly the greatest drivers car ever built. PorscheShop took a very common Porsche 997 Carrera S and decided to transform it by trying to recreate a close-to factory GT model in terms of handling and performance but with "touring" comfort using all PorscheShop "off the shelf" products. The products they used replaced a number stock parts in the engine, exhaust, transmission, suspension, brakes, wheels, tyres, body and interior.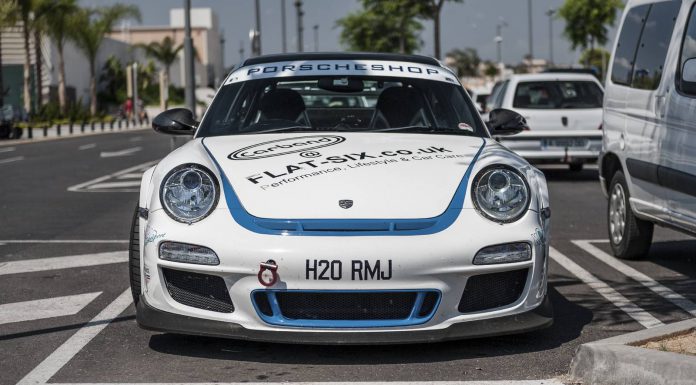 As you can imagine swapping that many components would have quite a profound change to the way the car performed and drove and you would not be wrong. The car is a lot cheaper, almost half the price of a 997 GT3RS but is by no means half the car. It looks the part to and is apparently not at all intimidating for road use but is a peach on the racetrack.
These photos were taken in a shopping center car-park reinforcing the point that the car is very easy to drive, a 70 year old gentlemen was driving the race-car look-alike.