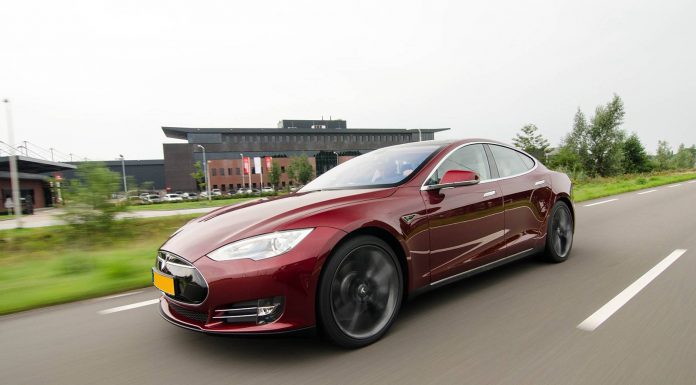 With European deliveries of the Tesla Model S recently beginning, Tesla Motors has gone ahead and started construction on its Supercharger network across Europe. The first country to receive the high-speed Supercharger stations in Europe is Norway.
Tesla Motors claims that its Supercharger stations in Norway have been strategically placed which means 90% of Norwegians live within 320km on a supercharger station. And because the Tesla Model S has a range of 425km, the vast majority, if not all, future Norwegian Tesla Model S owners will be able to travel from one to another with ease.
The automaker recently officially opened a distribution centre in Tilburg, The Netherlands. The central location of Tilburg in Europe offers fantastic accessibility represents a perfect European base for Tesla Motors.
The assembly plant in Tilburg will not only be used to deliver the first Model S but also for the distribution of parts and maintenance. The car comes as an electric engine, a chassis and a set of batteries, shipped from California to Tilburg separately to save on import costs. In Tilburg the Models S get bolted together and subjected to rigorous testing before it is finally ready and dispatched to the customer. The final tests consist of things like wheel alignment and some driving tests- which of course are done complete within 24 hours!